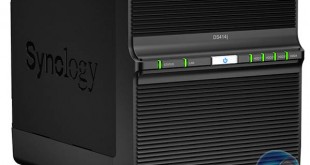 Synology describes its new DS414j as the successor to the DS413. It's a 4-bay NAS device, aimed at home users and SOHO environments requiring up to 20TB of storage, and they put the emphasis on the 'retro looking black chassis, dual core CPU … and USB 3.0 which combine to make it 'the fastest and most powerful J series NAS from Synology to date.'
It seems more logical to me to compare the DS414j with the DS414 as they are both current models. The DS414 is the more expensive model that is aimed at the Home to Business Workgroup market while the DS414j lops off the best part of £100 and is intended for Home to Small Office users.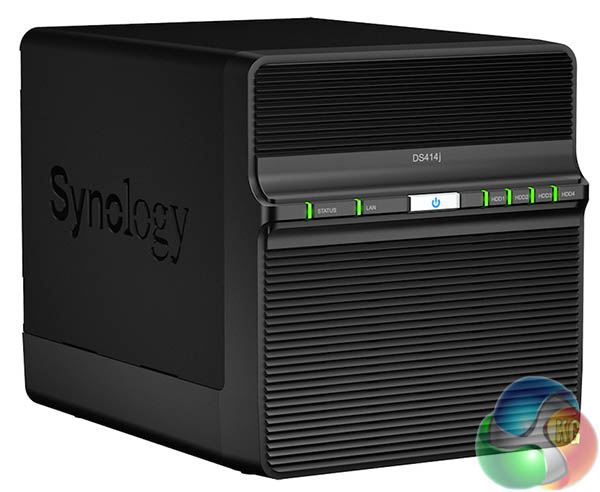 The specifications of the two NAS look very similar – click here. It isn't especially obvious at first glance how one model sells for £349 while the other is much cheaper at £258. I say 'much cheaper' however £258 is still fairly expensive for a four bay NAS that is supplied without storage.

By the time you have loaded the Synology with high capacity hard drives you would be up to the £800 mark.
Highlighted features
Number of drive bays Four
Claimed Max Read speed 112.3MBps
Claimed Max Write speed 80.4MBps
External ports One USB 3.0, one USB 2.0