Relic Games' Homeworld is one of the most well remembered strategy titles of the past couple of decades, right up there with classics of the genre. However getting older titles like that to work on modern operating systems is never easy, which is why a lot of people are particularly excited by Gearbox's upcoming revamp of the series. But it's not just re-releasing the content with some compatibility improvements, the developer roped in many of the original sound and visual artists to improve the aesthetics of the game, making it look far prettier than it ever did, without altering the original game's style.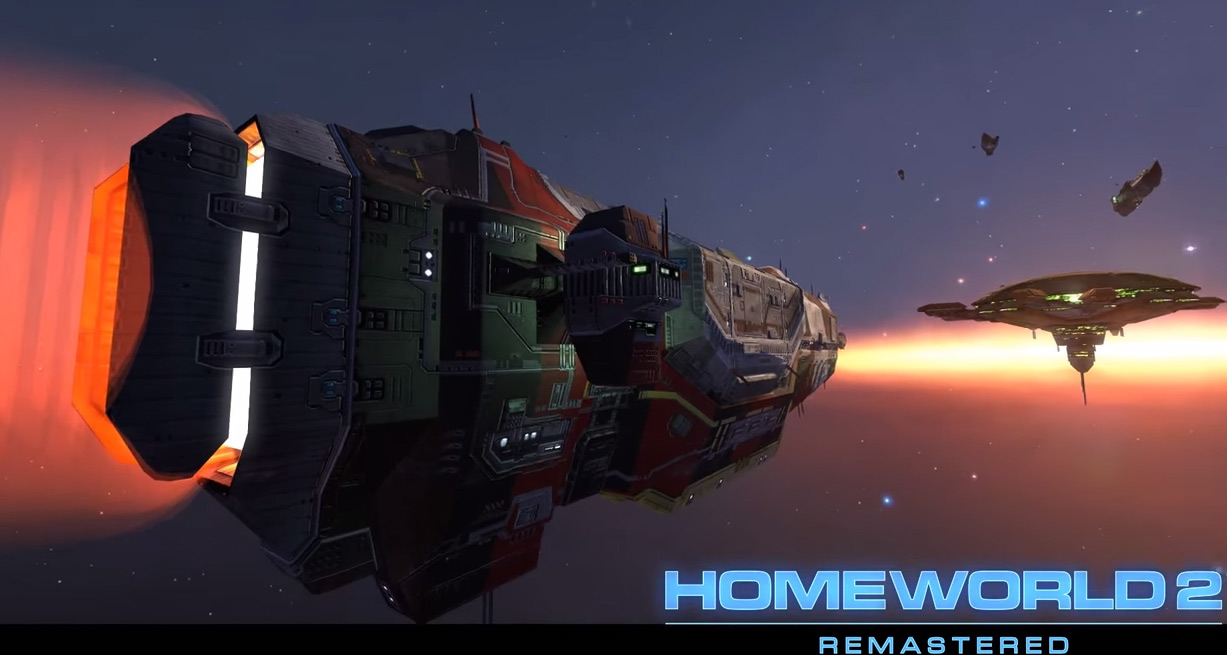 This is showcased at its best in the new trailer for Homeworld 2, which cuts between the original game and the HD remastered edition (both of which are included in the Homeworld Remastered Collection) to show what improvements have been made.
[yframe url='http://www.youtube.com/watch?v=JH8ETGPXBO4′]
Also bundled with the new versions of the classics is a new Steam multiplayer beta, which creates  a single hub system for those wanting to go at it in the original games' multiplayer modes, meaning you can jump between playing Homeworld and Homeworld 2 against friends and enemies without needing to change games.
The only part of the series not included is the Cataclysm expansion, due to the source code for the original being lost. However there is some hope, as its developers have stated that the new remastered engine that Gearbox utilised for this collection could essentially recreate the original expansion. No announcements have been made as of yet though, so we'll have to wait and see.
For those wanting a truly exclusive version of the game too, there's a Collector's Edition that comes bundled with a 13″ tall Pride of Hilgara mothership replica with USB powered lighting, for 'just' £99.
The Homeworld: Remastered Collection launches tomorrow, 25th February.
Discuss on our Facebook page, HERE.
KitGuru Says: I must admit, the Homeworld games are a series I never played through back in the day. Considering how well it's remembered it is though, I may need to pick this up and give it a try.