Neversoft is one of the longest running developers out there, with a game history that spans Guitar Hero, Tony Hawk and the original PlayStation port of MDK. But today it's no longer it's own studio, as Activision, its parent company, recently announced that it would be merging with Infinity Ward to make a 'super studio.' That doesn't mean it can't go out with burning eyeballs and custom made knives though, does it?
Several images and tweets have been sent out by the Neversoft alumni, including developer Matt Canale, who said: "we don't need no water. #alwayshard @neversoft," with the following image: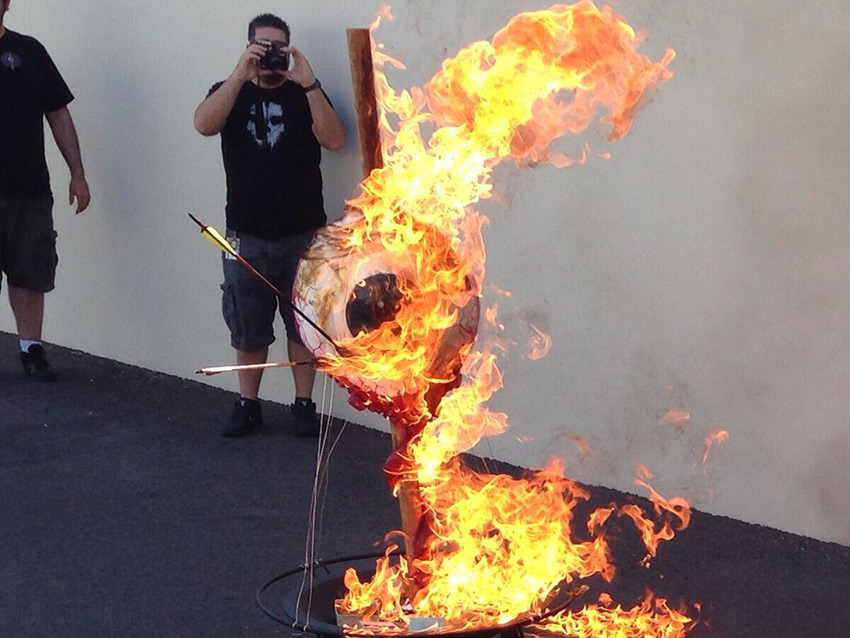 The eyeball is of course, reference to the company's logo, which has long pinned an eyeball – perhaps unwillingly – in place with a jagged spear.
Still, at least the employees all walked away with a sweet custom knife courtesy of company founder Joel Jewett. Stephanie Bayer, who now works out of Insomniac Games, posted her friend's picture of his knife on Twitter and it is a pretty impressive piece of stabbing equipment: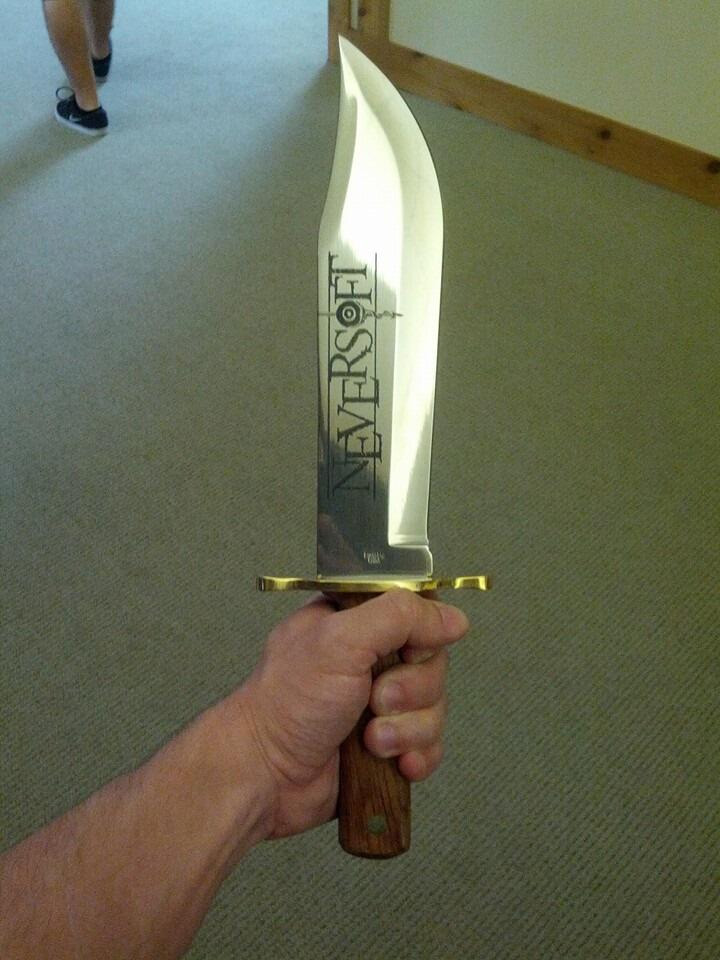 Discuss on our Facebook page, HERE.
KitGuru Says: Good for Neversoft, going out on a high note. It will be interesting to see how it and Infinity Ward will work together to craft the next Call of Duty. Maybe they can help mix it up a bit.