Rocket League, one of the biggest break out successes of 2015, has been running its first season of ranked play for several months now, with no initial announcement about how long it would be. Well now we know, roughly. Psyonix' first update of 2016 will bring an end to Season one and there will be a few rewards for those that took part.
Although the launch date is stated as coming at some point in February, rather than on a specific date, it is clear that there isn't much time left to raise your rank up if you want to finish strong. That's important too, as there will be special rewards for those that achieved certain ranks.
If you achieved Bronze, Silver, Gold or Platinum ranks during this first season, you'll receive a fancy looking crown, finished in your respective ranking's metallic colour. It will be based on your highest earned rank however, so don't feel you need to achieve your best in every single category of play.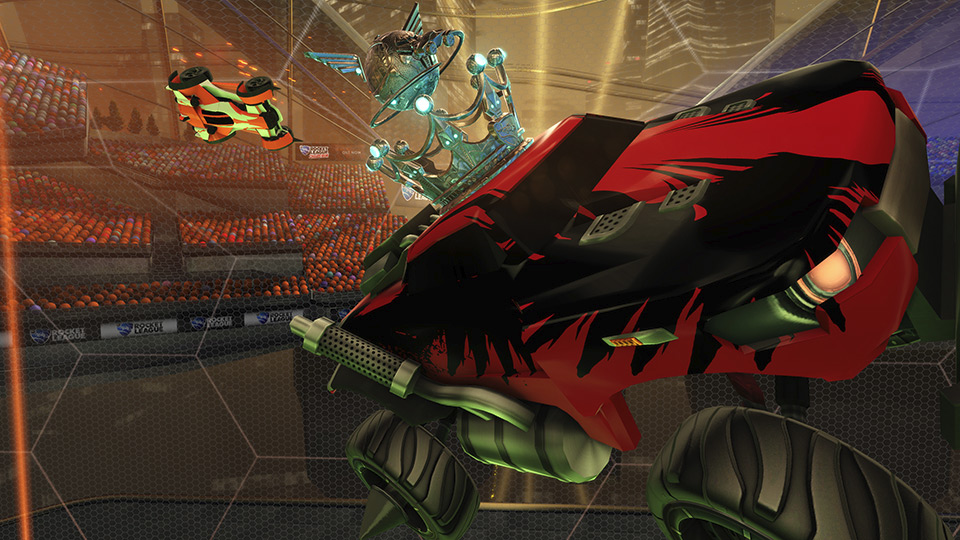 While this update will bring an end to Season One though, it will also look to the future, with a big change over how cosmetic items work. Instilling a bit of that gotta' catch'em all mechanic that RPG players can't quite quit, Psyonix will be changing items so that they have a commonality rank. Uncommon, Premium, Limited and other categories will be put in place to make it obvious which items are more unlikely to be used by other players.
There will also be a new "Uncommon" category which will see certain items only unlocked in online games, so no more offline grinding to get all the new gear after a patch.
Discuss on our Facebook page, HERE.
KitGuru Says: It's been amazing watching the average level of play in Rocket League evolve over the past six months. While once you could get by with a couple of slow aerials a game, now if you let a ball bounce once, you're probably going to lose.