When Sony announced its upcoming PC and PS4 zombie apocalypse, survival MMO, H1Z1, many people understandably drew comparisons with DayZ. Far from unaware of the similarities and inspiration drawn from the iconic game, Sony's president John Smedley praised Dean Hall's creation, but suggested that his company's title would be very different.
For one, the idea of 50 players per server or a limited number, is squashed. In H1Z1, Smedley eventually wants there to be thousands of players on the same "big landscape," giving them the ability to create, "small enclaves or pockets of territory and hold out against a legitimate zombie threat that's ever present while others go it alone taking their chances."
Players may need these protected areas too, since the developers have the ability to spawn huge zombie hordes whenever they feel like. This could mean hundreds of the undead suddenly converging on your hastily built town, testing your resources and skills to the limit – though balance will need to be considered, since developer spawned hordes could be seen as a little unfair if they attack your faction and not someone else's.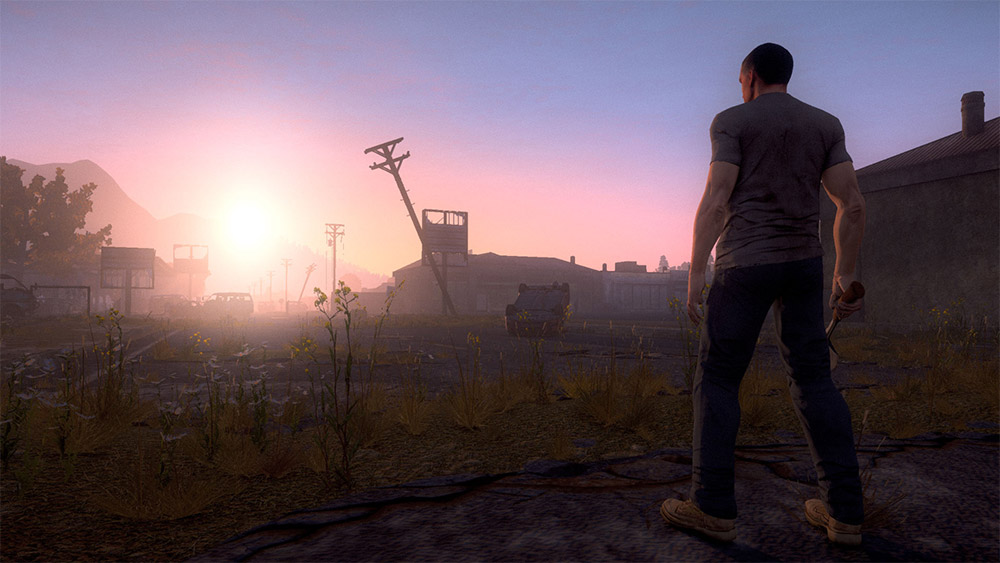 Crafting will also play a big part in the game, with players needing to become manufacturing houses in their own right, in order to keep communities supplied with items like bullets, arrows and other necessary, finite resources. Smedley has confirmed that the economy will be entirely player driven.
He also mentioned that the size of the map would massively increase over time. When the Early Access version launches, rural America will be the only environment to explore, but as it expands, cities and other areas will be introduced, some more abandoned than others, with the eventual plan to offer a enormous landscape to survive and fight in.
In terms of griefers and hackers, Smedley confirmed that the Planetside 2 anti-hack system would be in place, as well as a 24/7 customer service team, dedicated to sorting out problems for people, handling problems as they arise. He did however say that griefing would need to be clearly defined, since one person's view of it was very different from another's.
For more information, check out the full reddit AMA Smedley took part in.
Discuss on our Facebook, HERE.
KitGuru Says: Any DayZ fans like the sound of H1Z1 just a little more? 
[Thanks
PCGamesN
]