The Legend of Zelda series might have one of the most convoluted timelines in gaming, but it's also one of the most beloved. Whether you cut your teeth on the original back in the 80s, or Ocarina of Time on the N64, it's a classic series. It's always been single player though, despite the potential for a great cooperative pairing in Link and Zelda. However that may change soon enough, as a producer of the franchise, Eiji Aonumu off-handedly mentioned the possibility of a multiplayer enabled Zelda game.
This isn't talking about Hyrule Warriors either, which features many playable characters from the series' past, including both mainstays, Zelda and Link. When it comes to a traditional Legend of Zelda game though, we've only seen Link in the beautiful open world teaser from E3. What Aonumu said, could mean that that game may not be quite as solitary as it looks:
"When I was talking back about making Zelda more than just a single-player experience? That's something you will see in the future, maybe next year," he said, during a chat with GameInformer.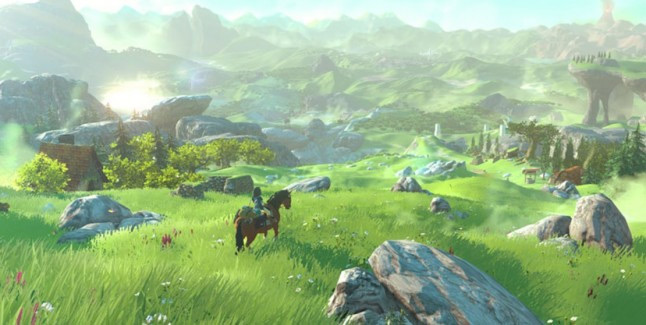 There's certainly enough room in this world for multiple characters
That seems quite confident, despite the vaguery. It's something we "will" see next year. Considering nobody expects the new Zelda game until 2015 anyway, perhaps there will be a few different character options in it.
Discuss on our Facebook page, HERE.
KitGuru Says: What do you guys think would make for a good multiplayer experience in Zelda? With all the recent brouhaha surrounding the Ubisoft female assassins (or lack thereof) perhaps it would be a good move to make Zelda playable in it.