If you have an Oculus Rift DK2 headset, you can do something that thousands of digital characters never could: visit Sword Art Online and then leave, without dying. It might be a little nerve racking putting on your headset to watch the bootup sequence and character login portion of the experience, but I can assure, it's safe.
In-fact, if anything it's a little boring. There's very little to this 'experience,' at the moment, but fans of the show may get a kick out of the handful of references in it. There's also a small environment to explore, though if you've used the Rift before it isn't anything that will blow you away.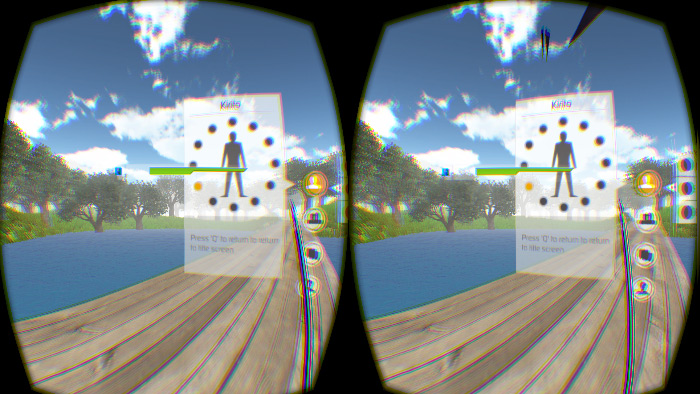 This is still a very early stages project and is made as more of a tribute to the game than anything else, but you can open up your inventory and the soundtrack will be familiar to anyone that's watched the show.
Considering Oculus once stated that it wanted to create an MMO that over a billion players took part in, the show itself isn't' actually that far fetched. Fortunately (or unfortunately, depending on your view) the technology to tap into our brains quite as much as the Nerve Gear is still a long way off, but still, we're on the right track.
For those wanting to try this demo out, you can download it for free from Oculus Share.
KitGuru Says: Do you guys think we're only a few decades away from a Sword Art Online-like scenario? Where people get lost in virtual worlds?