The upcoming Doom reboot was finally revealed to the audience at Quakecon last week but unfortunately the footage won't be made public for the forseeable future and now we know why. Bethesda's Pete Hines admitted that the event reveal was intended to boost fan confidence in ID Software as a developer and not intended for the whole world to see.
Speaking with PC Gamer, Bethesda's Vice President of PR said that Doom wasn't exactly ready to show off yet, ID Software was reluctant to offer up the video for the whole world to see: "We're working with them to say, 'How does this work? What do we want to show?" Hines said. "And they're like, 'Look, we don't want a stream to go up for a game that isn't at the point where we would formally show it to the world."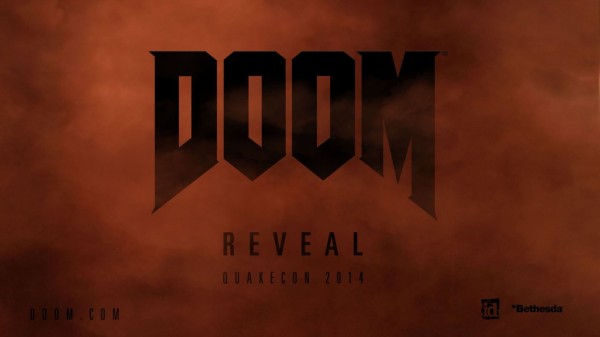 "I really wanted to put something out there that, in a strong way, said, 'id is working on something that we think is really cool. And we wanted … to show something to id Software fans that gives them the confidence that it is still a viable studio that's doing really cool stuff, that is making a game you want to play, and is treating Doom with the care and respect that you want."
ID Software is now back to working on the game but it's unlikely that we'll see any footage this year. It looks like those who were given Doom beta access with their Wolfenstein pre-orders are going to have to wait a lot longer to actually play the game.
Discuss on our Facebook page, HERE.
KitGuru Says: People had positive things to say about the Doom reveal so it's a shame that many of us won't be able to see the footage for ourselves any time soon. Did many of you guys play the old Doom games? Are you looking forward to the upcoming reboot? 
Source: PCG