The drive Seagate sent us was the green version, which is actually a lot greener than the stock imagery suggests. The main casing is made from a hard plastic and is only broken up by the round, black power button on the bottom left and its nearby indicators, as well as a small ridge at the top.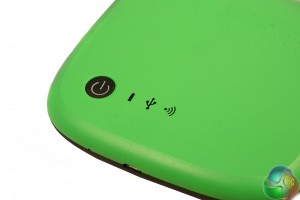 Next to the power button are LED indicators for power/battery life, USB connectivity and WiFi connectivity.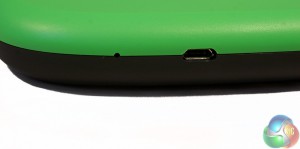 At the front, is the micro-USB connector for charging the internal battery and for sending over files from a non-WiFi equipped source, should you need to.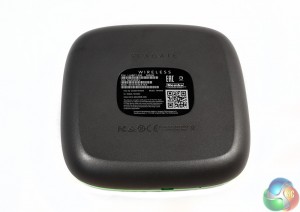 The underside is just matt black with little to make it stand out.