IOMeter is another open source synthetic benchmarking tool which is able to simulate the various loads placed on hard drive and solid state drive technology.
We set IOmeter up (as shown above) to test both backup and restore performance on a 100GB partition.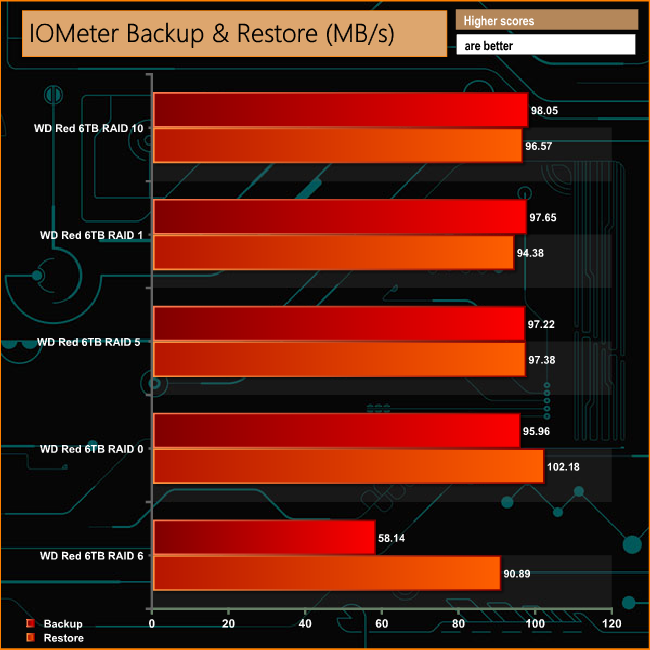 In our backup and restore test the AS6404T only topped the 100MB/s mark on one occasion, when reading back the data in RAID 0 mode, but on most of the other runs it got very close to that level. The clear exception was when writing to the disks in RAID 6 when the performance dropped considerably.