Inspur, a leading server maker from China, and IBM have agreed to jointly develop servers featuring IBM software and Power microprocessors. In particular, the two companies ported IBM DB2 and IBM WebSphere application server software to operate on Inspur TSK1 mission-critical servers.
"Inspur looks forward to teaming with IBM to drive business innovation for local clients using the latest IBM technologies, business expertise and superior client support," said Sun Pishu, chairman and CEO of Inspur. "Inspur's growing partnership with IBM and our collaboration in the OpenPower foundation demonstrates our joint commitment to fuel innovation in China."
Inspur's TSK1 mission critical server is powered by up to 32 quad-core Intel Itanium 9300-series microprocessors with the Hyper-Threading technology. The server was designed entirely in China and features K-UX fault-tolerant operating system, which enables high performance, reliability, scalability, availability, security and manageability.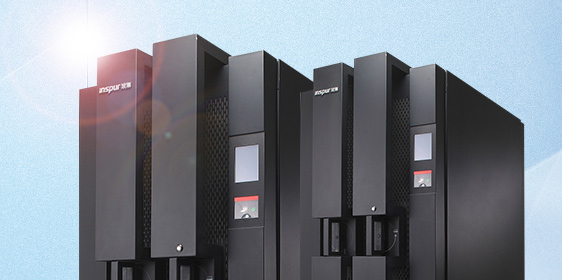 IBM's DB2 with BLU Acceleration is a platform delivering in-memory computing analytics with high performance transaction processing in one database, providing faster answers to today's business problems. WebSphere Application Server helps customers respond to enterprise and market needs more quickly by enabling rapid development and deployment of web, mobile, social and analytic applications. In general, IBM enabled Inspur to offer technologies that previously were available only from IBM, something the company has not done previously.
IBM's software development lab in Beijing will optimize the platform for specific partner requirements and to create new analytical applications. Inspur plans to recruit a strategic ecosystem of partners to adopt the DB2 and WebSphere platform. The agreement will help speed time-to-value for Big Data projects, whereas IBM will gain access to the Big Data market in China.
International Data Corp. expects the Big Data technology and services market in China to grow at 38.7 per cent compound annual growth rate from $165.5 million to $850 million by 2017. Quite naturally IBM wants a chunk of that market, which is why it will not only help Inspur with software, but will also likely help with other things as well.
Separately, the two companies reaffirmed Inspur's plans to build servers based on IBM's Power 8 microprocessors with the help of the OpenPower foundation. IBM intends to make available its new Power8 processors, support chips, and technical assistance and services to help Inspur design its systems.
Discuss on our Facebook page, HERE.
KitGuru Says: The agreement between IBM and Inspur provides IBM much better positions on the market of server software in China and will likely help the company to make business in the country.