Qualcomm is fighting two huge legal battles in the US at the moment, one against Apple over the iPhone, and another against the FTC. Qualcomm has tried to get the FTC to drop its case but it seems the commission has a lot of outside support on this one, with both Intel and Samsung speaking out in support of the FTC's lawsuit. Now this week, Intel has issued a second statement, this time to the ITC in an effort to help fight off Qualcomm's attempt to ban US imports of the iPhone.
Intel's claim that Qualcomm is trying to monopolise the mobile chipset market was made as part of a public statement given to the US International Trade Commission. The ITC is currently investigating as Qualcomm recently filed to ban trade imports of the iPhone based on six counts of patent infringement on Apple's part.
Intel describes itself as "Qualcomm's only remaining competitor" in the mobile chipset market, and that this is a move that directly quells that competition:
"Qualcomm did not initiate this investigation to stop the alleged infringement of its patent rights; rather, its complaint is a transparent effort to stave off lawful competition from Qualcomm's only remaining rival," Intel said in its statement. "This twisted use of the Commission's process is just the latest in a long line of anticompetitive strategies that Qualcomm has used to quash incipient and potential competitors and avoid competition on the merits."
Qualcomm and Apple have been stuck in a legal battle since January when Apple filed a suit against Qualcomm in the US claiming that the latter's licensing terms are unfair. Until now, Qualcomm has been charging twice for its technology, once for the chip and again in royalties for the patented technology. Apple sought to change that with the initial suit.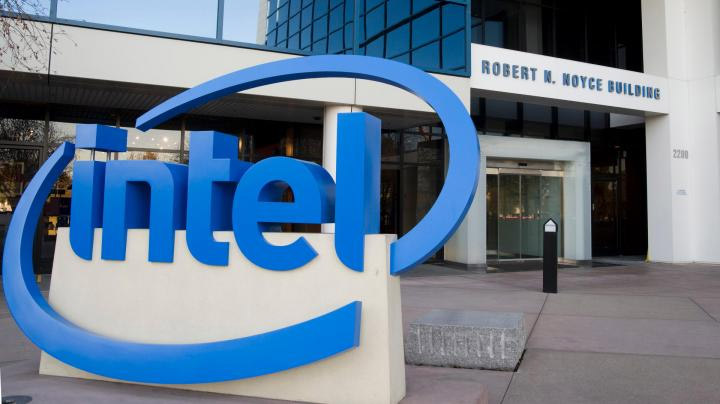 Qualcomm addressed Apple's suit by stating that no modern smartphone, including the iPhone would be possible "without relying upon Qualcomm's fundamental cellular technologies." Intel has since agreed in its statement, going as far as to accuse Qualcomm of maintaining a monopoly on mobile chips with the anti competitive behaviour of "no license, no chips." Any legal disagreement carries the threat of halting the equipment maker's supply of chips according to Intel.
Intel delves further into what it believes to be Qualcomm's anticompetitive practices, saying that the company refuses to license standard-essential patents to competitors that cover technology deemed essential to the industry. The tech must be licensed to competitors under fair, reasonable and nondiscriminatory terms (FRAND), but Intel asserts that Qualcomm is in violation of these commitments.
Qualcomm is also accused of entering into an agreement with Apple in which iPhones would exclusively use its chips in exchange for a lower licensing fee. This excludes competitors and harms competition according to Intel. "These arrangements foreclosed rivals like Intel from competing for Apple's vital business."
The ITC is expected to start examining the complaint in August with a trial following next year.
KitGuru Says: It is interesting to see Intel so up in arms about monopolisation given its history, but it isn't entirely off base with its claims. If anything, this should spur other companies on to quash anti competitive practices as much as possible.