Ubisoft and Vivendi have been toe-to-toe for the past two years, with Ubi's CEO, Yves Guillemot resolute in keeping his company. Things have been escalating as Vivendi increases its shares in the company and despite currently holding 27 percent as of last month, Guillemot is still fighting to preserve Ubisoft's independence.
French law dictates that once Vivendi has a stake of 30 percent, it must make an offer to buy Ubisoft, prompting Yves Gullemot and his family to do all they can to protect their company. Since the impending threat of a hostile bid came about, the Guillemots have been acquiring shares of their own, currently holding 13.6 percent. While this pales in comparison to Vivendi's stake, Guillemot explains to GamesIndustry.biz why this doesn't feel like a losing battle.
"Staying alive means agility, creativity and the possibility to work in an environment with people that are happy to be there and can give as much as they can to create something that will please the market. Those values are very important to fight for, so it's not only me, it's the whole company, fighting to keep its values. That's why we have more of a chance, because it's not one guy saying 'I want to stay as the boss', it's the company itself saying 'this is our work, so we'll do whatever we can to make sure it stays that way'."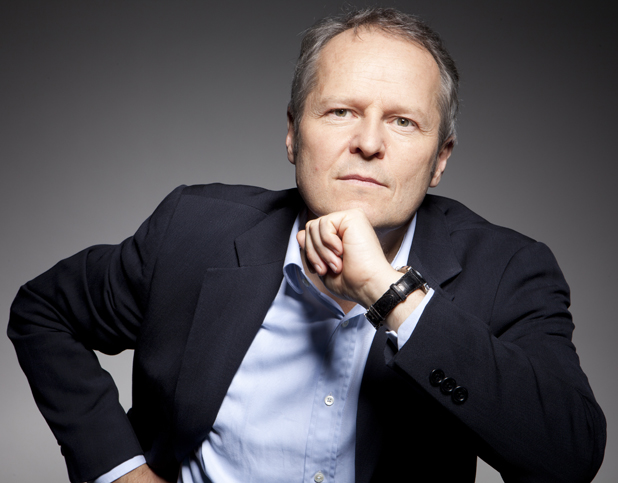 The fight with Vivendi is a personal one for Yves and his family. As well as previously owning Activision, the French media empire has also taken over the leading mobile publisher Gameloft, a former family business belonging to the Guillemots. While one might think that the Guillemots could predict Vivendi's moves as history is seemingly repeating itself, the CEO explains why the two instances are incomparable.
"[Ubisoft and Gameloft] have different philosophies," he explained. "It's not easy to compare the two because mobile companies and AAA companies are very different. The creativity needed to make Ubisoft succeed is as important as it is at Gameloft, but we're a lot more dependent on it than them. 80% of the turnover done by Gameloft is recurring. A huge amount of the turnover we do every year has to come from innovation and new products."
Yves added how grateful he is for the support he has received from other companies as well as the 12,000-plus employees in his own who would be directly affected by such a shift.
"We live in a dangerous world," he says. "There are challenges, and the best will remain. We are under attack; we are trying to fight against it. We think we are ready to fight against those problems."
KitGuru Says: Yves Guillemot is certainly composed despite such an aggressive attack on his company. Ubisoft might not be the best in the world but it is trying to get back in touch with its fans. It's scary to think what a company focused on expanding its media empire would bring to the table for the average Joe gamer.