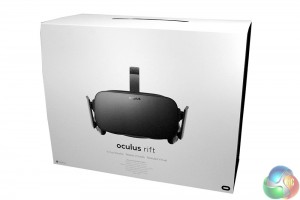 One of the first things you will notice about the Oculus Rift CV1 package, is that clearly Oculus has put a lot of effort into it. Palmer Luckey and Oculus promised that the Rift would have a great carry case and it does, but the sleeve Oculus has slipped over it makes the Rift look like it could sit on a shelf in any store next to the current-gen gaming systems and not look out of place.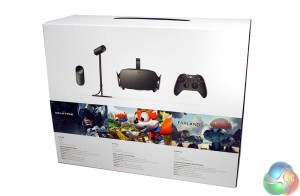 The overall design is white, using a lot of negative space to highlight what it is you are buying. It also shows off a number of games and experiences on the back, specifically the ones you receive for free with your purchase.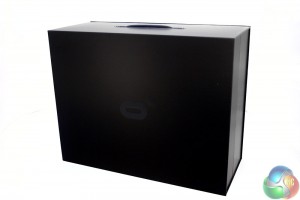 Inside that sleeve, we find a very neat looking carry case, made from sturdy cardboard and fitted with a surprisingly stealthy metallic lid. This reviewer began to prise off the glue from one of the panels before finding it.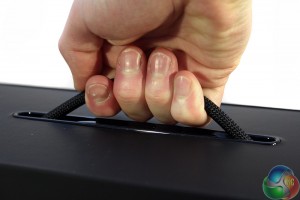 On the top of the box is a sleek-looking, canvas carry handle, making it easy to take the whole Rift set up to a friend's house if you need to.
The interior of the box is just as neat as the exterior, with all of the hardware placed in their own little compartments. It is all surprisingly compact, far less so than the HTC Vive's packaging – something we will get to in our coming review of that headset.
I particularly liked the hidden compartment for the Xbox One controller. Very sneaky.