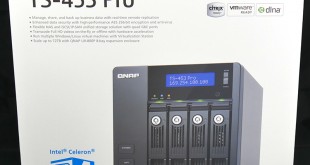 At first glance the QNAP TS-453 Pro has little in common with the TS-453mini we recently reviewed, however they share a fair amount of hardware. In particular both NAS are powered by a Celeron J1900 processor that is paired with 2GB or 8GB of DDR3L memory, and naturally they both run on QNAP's QTS software.
We are also pleased to see that both models come with a decent array of USB 3.0 ports for rapid data transfer from external devices.
Watch via our VIMEO Channel (Below) or over on YouTube at 1080p50 HERE.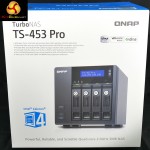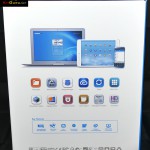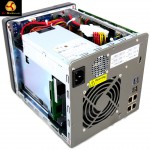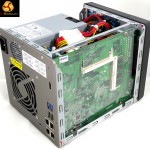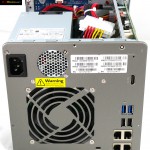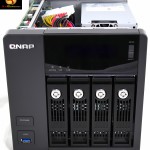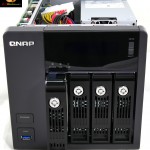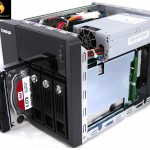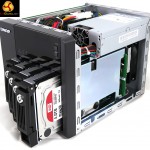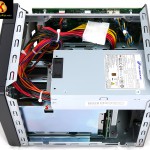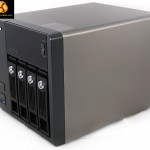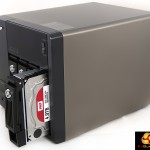 While the basic hardware spec is similar there are differences in the layouts of the two NAS. The mini has a magnetically retained top cover and four vertical caddies while the Pro has locking caddies that slide in the front.
There is another difference as the mini uses an external power brick while the Pro has an internal 250W power supply. The biggest change lies in the area of network connectivity as the mini has dual Gigabit Ethernet ports (which is ample for most Home and SOHO users) while Pro has four Gigabit Ethernet ports.
You can use these ports in a variety of ways as QTS supports both link aggregation and failover, so you can have multiple connections to a single switch or hook your NAS up to a number of networks.
Specification:
HDD Interface: 4 x SATA III – 6Gb/s
HDD Form Factor: 4 x 3.5″/2.5″
CPU: Intel Celeron J1900 2.0GHz
On Board Memory: 2GB or 8GB DDR3L
Flash Memory 512MB DOM
External Connectivity:
1 x HDMI
4 x Gigabit Ethernet
2 x USB 2.0
3 x USB 3.0
Cooling: 90mm fan
Max. Power Consumption: 21W (HDD in stand-by), 33W typical
Dimensions: 180mm (W) x 177mm (H) x 235mm (D)
Weight: 3.65 kg
QNAP's pricing suggests that they expect most people will buy the version that comes with 2GB of memory (without storage) at a cost of £380. If you fancy a taste of the high life you can pay £490 for the model we have on review that comes with 8GB of memory and no storage. This means the TS-453 Pro will rush you about £20 more than a TS-453mini with the same amount of memory which seems like a modest price to pay for two extra Ethernet ports and the two row LCD display. In fairness you don't really need the display as the QTS interface does a superb job but there are times when you are stood next to the NAS and simply wish to confirm that everything is OK without any further hassle.
If you wish to transfer files from a USB flash drive there is a 'Copy' button on the front of the NAS to handle the process.
In the event that four drive bays are insufficient you can expand the TS-453 Pro with a UX-500P 5-bay external unit at a cost of £360 or plump for the £530 8-bay UX-800P.
While we hope your buying decision is guided by technical matters such as the number of ports and connectors, or perhaps by the styling and design, the use of an internal power supply also plays its part. A great many NAS spend their working life on a shelf in an obscure corner of the office and it can be a pain to find somewhere to accommodate an external power brick, especially when it is a stretch from the mains socket to the location you have chosen for the NAS.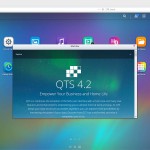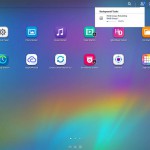 As you will see in our video the QNAP has an HDMI port so you can easily hook up a monitor, mouse and keyboard to make a direct connection. In this mode the NAS loads up QNAP HD Station v3 when it starts to present a user interface that looks very similar to QTS.
Recently QNAP has updated its QTS software from version 4.1 to 4.2 and while this sounds like a point release it seems more significant in practice. This review was our first experience with the new OS and it was very positive, once it was installed and the NAS was running.
QTS 4.2 updates Virtualization Station and introduces Container Station with LXC and Docker so you can run multiple instances of Linux on your NAS. No doubt this is exciting and necessary for some people but it is a feature that is of little interest to this reviewer. The good news is that QTS 4.2 includes something for everyone and the fact that Storage Manager adds a Snapshot tool so you can back up volume and LUN (Logical Unit Number) data looks very handy.
In appearance QTS 4.2 looks very Android-y or Apple-y, which we like, but in addition to the cosmetic appeal it is also user friendly and the way that notifications pop up and communicate clearly is especially welcome.
We were annoyed to see that QTS still won't allow you to upload folders of files to the NAS unless you are using Chrome as your browser. Come on QNAP, it's time to show Firefox and Internet Explorer some love.
Testing
Transferring files to and from the NAS is a rapid process as the combination of Celeron J1900 and DDR3 provides the necessary power to drive the process along. No doubt our choice of four 4TB WD Red hard drives also helped as they are good fast drives.
We have to gripe about QNAP's insistence that you use Chrome to move folders of files. If you prefer to use Firefox or Internet Explorer you might find it easier to zip multiple files together in a single archive before you move them.
Downloading large files runs at a steady speed of 80MB/second while uploading multiple small files cuts the speed to 20MB/second.
We were happy with the speed of the TS-453 Pro and feel it will be sufficiently fast to make most people happy.
Noise and power
We had our concerns that the internal FSP 250W PSU might be noisy however the tiny cooling fan has been positioned inside the casing, rather than on the outside of the NAS, with the result that the TS-453 Pro is very quiet.
Power consumption is trivial and measured heat levels inside the NAS were around 35 degrees Celsius.
Closing Thoughts
The hardware inside the QNAP TS-453 Pro is tried and tested and the combination of Intel Celeron J1900, DDR3L RAM, USB 3.0 and Gigabit Ethernet work very well together.
QNAP supplied our review sample with 8GB of memory which is the sort of expense we doubt many customers would bear. Stick to 2GB and the TS-453 Pro looks like fair value for money.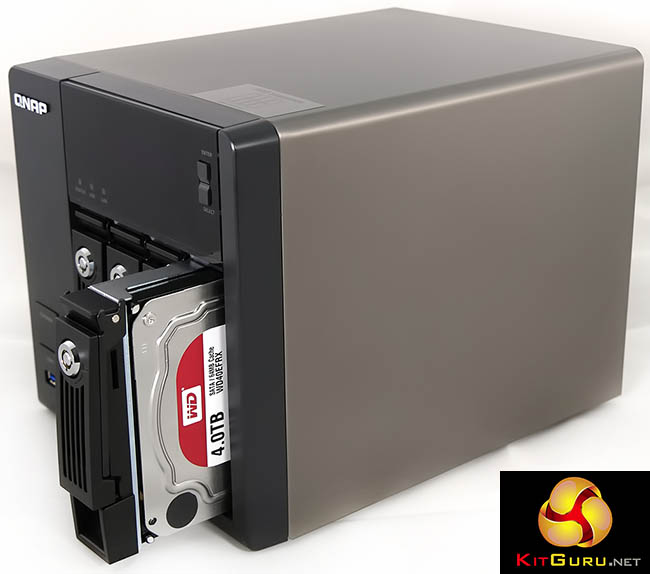 Installing the drives in the NAS is a quick process although you have to mount them in each caddy and screw them in place but that should only take a few minutes. After that you install the excellent QTS software and pretty much let QNAP do all the work.
We were impressed by QTS and the various pieces of software that come as part of the package and we also liked the list of features that are included with the TS-453 Pro.
The LCD display on the front of the NAS is a nice touch although it isn't entirely necessary.
For most users the quad Ethernet connections will offer a level of insurance rather than an essential feature but they take up very little space and cost pennies so that strikes us as a good idea.
Overall we like the combination of TS-453 Pro and QTS 4.2 but you don't really appreciate how well the package works until you plug in an HDMI cable for a direct connection to the NAS and see just how easily everything works. The software is an absolute triumph and balances function with ease of use to a very pleasing degree. This is backed up by a processor that is fast enough to make the NAS snappy and responsive.
If QNAP can break away from its insistence that we use Google Chrome to upload folders of files it will have a NAS that is almost beyond reproach.
2GB is available from DABS for £340 HERE. 8GB is available at DABS for £551 HERE. DABS also stock the unit with 4x1TB at £730, 4x2TB at £823, 4x6TB at £1220 -more HERE.
Discuss on our Facebook page, over HERE.
Pros:
QTS 4.2 software is an impressive update.
Quick set-up and software installation.
Quad Gigabit Ethernet connections.
Good performance from the Celeron J1900 CPU.
Impressive support for RAID arrays and drive pools.
Three USB 3.0 ports.
LCD display to monitor the NAS.
Copy button makes life easier.
Internal power supply keeps the installation neat and tidy.
Cons:
You can only upload a folder of files if you use Google Chrome.
Upgrading to 8GB of RAM costs over £100.
KitGuru says: A Pro NAS with quad Ethernet connections and impressive QTS software.