Kingston has earned a reputation with its HyperX brand over the last few years. Today, we are taking a look at the HyperX Savage 128GB USB drive, which supports first-generation USB 3.1 technology and promises 'blazing fast' read and write speeds. How does it hold up? Let's find out!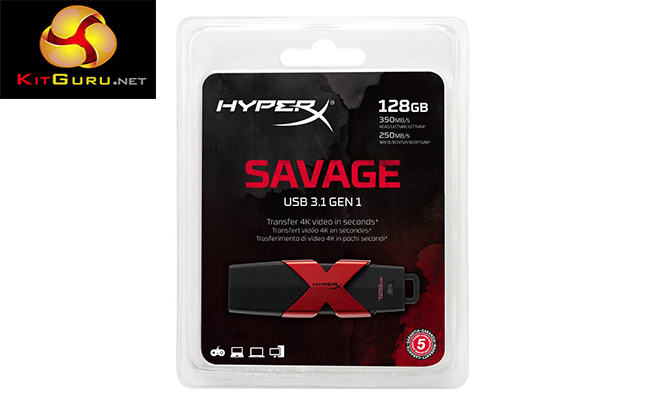 Kingston claims that the HyperX Savage can achieve 350MB/s read and 250MB/s write speeds. Today we are looking at the 128GB model though there is a lower capacity/lower speed 64GB model, as well as a 256GB model for those who require a lot of space for portable files.
Features and Specifications:
350 MB/s read speeds.
250 MB/s write speeds.
USB 3.0/3.1 first gen support.
Multi-platform compatibility.