As a publication KitGuru places a lot of focus on 'gaming grade' headphones priced between £60 and £150, however from time to time I like to delve into the high end 'audiophile' market to see what is available, particularly if money is not a concern.
In 2014 I wrote an article about the best headphones that money can buy (HERE) and in recent years I have also reviewed the Abyss 1266 (HERE), as well as other high end headphones from brands such as Sennheiser and Grado.
This article today is focused around the synergy between amplifier and headphone and the four setups I have chosen for this article are to my mind some of the best that money can buy.

Hopefully after my use of the words audiophile and synergy in the opening paragraph you haven't closed the webpage. Reviewing audio equipment costing thousands of pounds and using phrases such as 'you will hear things you have never heard before' can alienate a lot of people immediately.
I am going to try and keep this article real world (well as much as a £4000 headphone can be considered 'real world') while also minimising the flowery, self indulgent descriptions. Yes, buying a £235 Sennheiser HD650 on Amazon (HERE) with a quality £399 Chord Mojo headphone amplifier (HERE) will net excellent results, however there is without question an audience of music enthusiasts willing to spend upwards of £7,000 on a pair of headphones and amplifier. People will comment on the law of diminishing returns but chasing that last 15% of audio quality has been a priority for me and many others over the last 30 years.
When I get a break from running KitGuru, I help companies such as Sennheiser test their products by offering feedback on 'as yet' unreleased and new products. I have amassed a lot of audio equipment over the years, including a garage of NOS and very collectable valves (tubes to our American readers).
This article today is not created as a direct 'head to head' battle between these headphones and amplifiers as each of these configurations exhibits a certain sound signature that will suit specific, and various styles of music. Therefore I will be offering my own recommendations based on a variety of factors and hopefully this will make sense as your read the content over the following pages.
The fact these configurations are in this article at all means they are worthy of some serious consideration. These are four of my own favourite headphone configurations, and all are rather expensive. I would also like to thank my good friend Gary Penska over at Analogue Seduction for his help. Thanks to Justin Wilson at Headamp as well.
On this page, I will give a very brief overview of the four systems I have selected, based on their synergy, followed up by a list of partnering equipment I use throughout his article.
Abyss 1266 Headphones with Cavalli Liquid Gold Amplifier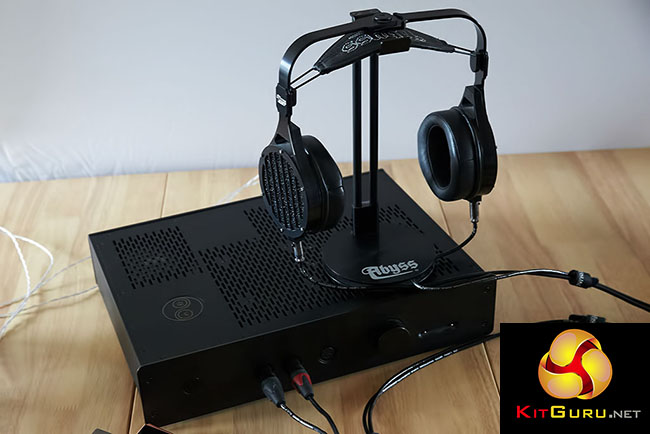 The first system in this article today is the Cavilli Liquid Gold Amplifier which we have paired up with the Abyss 1266 headphones. This amplifier is created in America by Alex Cavilli and is only available in the UK on direct import via Cavalli. The Abyss 1266 headphones are also created in America, however they are available in the UK from dealers such as Analogue Seduction. The Abyss 1266 may look like a medieval torture device but the sound is invigorating and visceral.
Cavalli Liquid Gold Amplifier. Price $4,000 (be aware of Customs importcharges). Buy HERE.
Abyss 1266 Headphones. Price £4,254.00 inc vat. Buy HERE.
Total Cost: £7,049.
Hi-Fi HE1000 Headphones with Luxman P700u Amplifier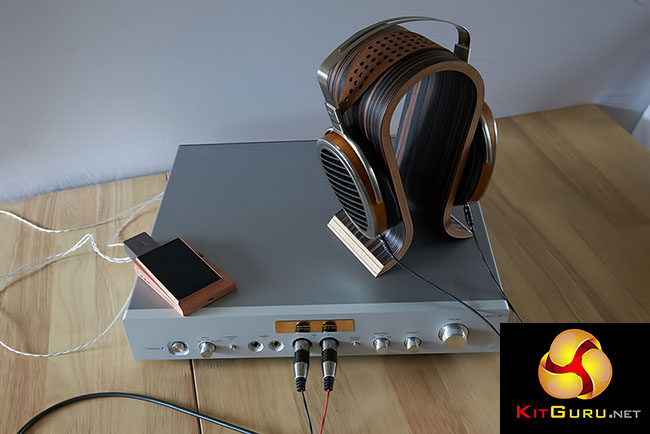 The second system in this article today is the Luxman P700 Amplifier which we have paired up with the HiFi Man HE1000 headphones. This amplifier is manufactured in Japan. The headphones are created by HifiMan's Fang Bian and they not only look and sound stunning, but are extremely comfortable to wear.
Luxman P700u Amplifier. Price £2995 inc vat. Buy HERE.
HiFi Man HE 1000 Headphones. Price £2,199 inc vat. Buy HERE.
Total Cost: £5,194
Audeze LCD 4 Headphones with Chord Hugo TT Amplifier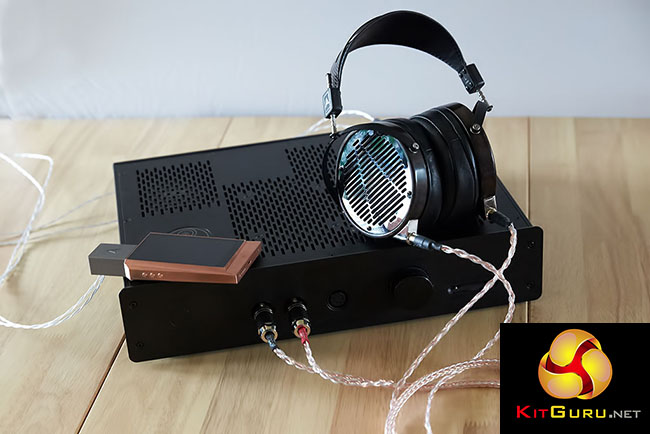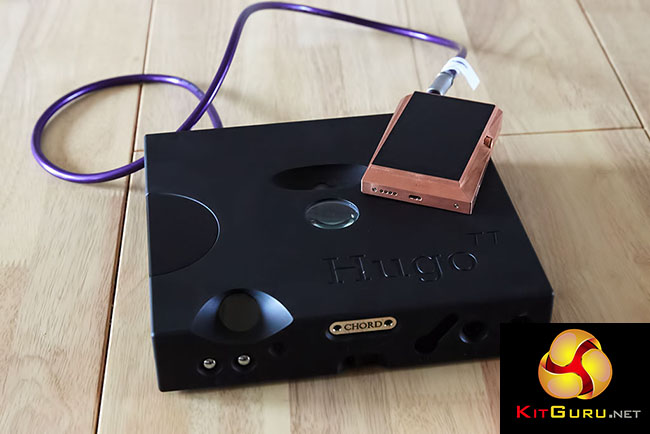 The third system in this article is the Chord Hugo TT Amplifier, alongside the Audeze LCD 4 headphones. Unfortunately Audeze have had some serious issues with the LCD 4 headphones resulting in a bit of a global recall. You can tell by the serial number, if you have an LCD4 with a serial number before 4142270 then this is the first 100ohm model which had a tendency to fail. My own set failed although I got a replacement without any problem. The new LCD4 features a revised 200 ohm set of drivers. These are a little more difficult to drive.
The Audeze LCD4 work well with the Cavalli Liquid Gold however the single ended performance with the Chord Hugo TT is also exceptional. Audeze are known for their mid range performance which is both seductive and captivating.
Chord Hugo TT Amplifier. Price £2995.00 inc vat. Buy HERE.
Audeze LCD 4 headphones (serial 4142340 – 200ohm Revision 2). Price £3,299.00 inc vat. Buy HERE.
Total Cost: £6,294
Stax 009 Headphones with HeadAmp Blue Hawaii SE
(with Alps RK50 and upgraded Mullard British NOS EL34 (XF4) valves/tubes).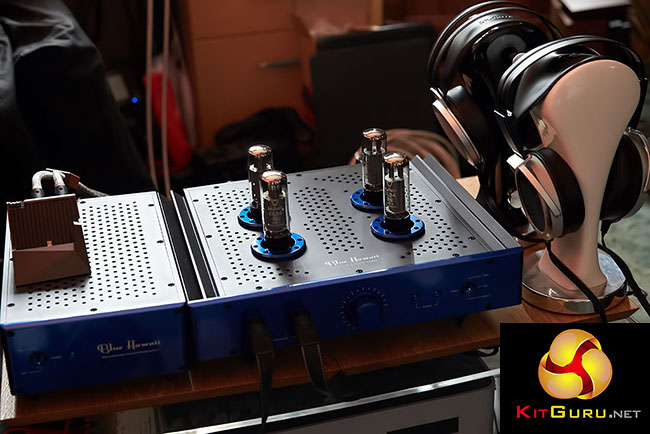 The fourth and final system in this article is the HeadAmp Blue Hawaii SE, paired up with the Stax 009 headphones. The Stax 007A Mk 2 can also been seen in the picture above.
This amplifier is simply an exquisite piece of artisan workmanship – individually hand made by HeadAmp's Justin Wilson, based on a design by the renowned Kevin Gilmore. The waiting list for the Blue Hawaii SE is at best 6 months, often longer. It is worth pointing out that the Stax 009 are the only electostatic headphone on test today. These headphones are capable of resolving an incredible level of detail which at first can be almost overwhelming for some people.
Blue Hawaii SE (BHSE) with Alps RK50. Price $6596 (before Customs import charges). Buy HERE.
Stax 007a Mk 2. Price £1,995.00 inc vat. Buy HERE.
Stax 009. Price £3,695.00 inc vat. Buy HERE.
Total Cost: £10,300 (or £8305 without Stax 007A Mk2).
Companion equipment: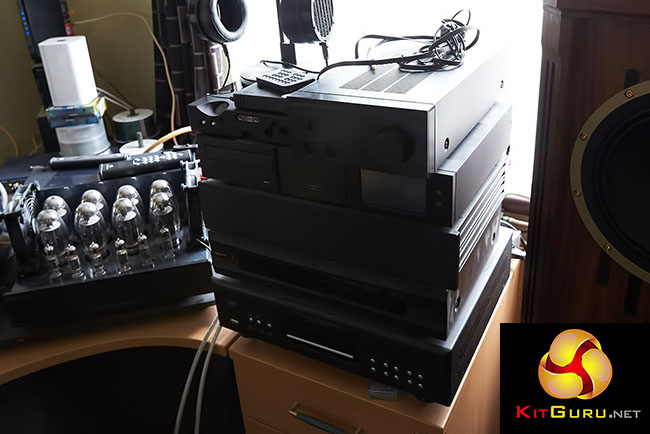 Astell and Kern AK380 Limited Edition Copper. Price £3,195 inc vat. Buy HERE.
Kimber XLR cables. Price £500.
Naim HDX Player. Price £5,305 inc vat. Buy HERE.
Cary CD303T SACD Professional CD Player. £2,500.
CHC-XPS Mundorf CAP upgrade power unit for HDX. £2,500 inc vat. Custom made. More info HERE.
Ps Audio P3 Power Plant Mains Regenerator. Price £2,100 inc vat. Buy HERE.
Astell & Kern AK380 Cradle (XLR). Price £400. Only available on import from China right now.
Astell & Kern PEF21 with Crystal Cable rebalanced (XLR). Price £1000.
Moon Audio Silver Dragon Premium Balanced 3 pin XLR Cable for HiFiMan HE1000 with Furutech Carbon Fiber/Rhodium CF-601 connectors. $585, buy HERE.
Alo Audio Reference 16 3 Pin XLR cable for Audeze LCD 4. $754. Buy HERE. Standard 1/4 cable for single ended.
QED Reference Optical Quartz Digital Cable (1 metre). £89.95. buy HERE.