While Oculus started off with a focus on seated virtual reality experiences, Valve has always focussed its efforts on 'room scale'. At the moment, SteamVR supports two Base Stations for detecting 12×12 feet playspaces. With SteamVR Tracking 2.0, this will be upgraded to support four base stations and up to 33×33 foot play areas.
Valve's Joe Ludwig announced the upgrades last week as part of an update on the newer sensors the company is working on. At launch, these new base stations will only work in a two sensor set up but at some point in early 2018, this will be ramped up to four sensors.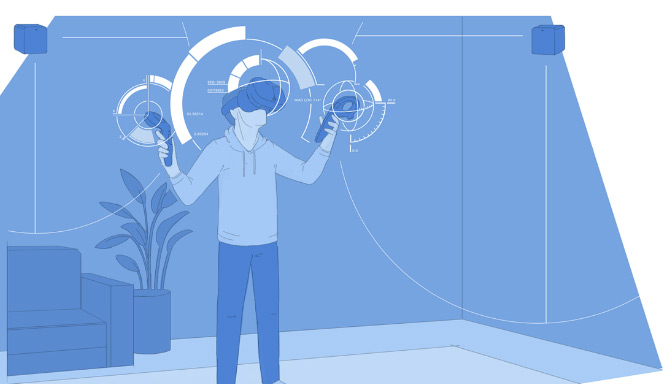 With four sensors, Ludwig expects to be able to cover a single room play space of "roughly 10×10 meters", which is 33×33 feet. Valve may support configurations beyond four sensors at some point but there is no roadmap for this just yet.
Valve's new base stations have been of particular interest over the last year. The company has managed to make them cheaper to manufacture, which could help bring down the high entry cost of VR. These newer stations are going to start shipping out to 'licensees' in early 2018, in this case, that would be companies like HTC and LG, which are both producing SteamVR headsets.
KitGuru Says: If Valve can finish up work on its new base stations and the Knuckles VR controllers in 2018, then we may see another round of headsets from the likes of HTC and others using the SteamVR license. Then again, with Steam Dev Days off the table for this year and next, that may be a bit too optimistic.