I tested the Sony MDR Z1R today with a variety of FLAC and WAV files either in 16 bit or 24 bit format, via the Astell and Kern AK380 over optical to the Chord DAVE. I also tested with a Samsung S9 Plus using QOBOZ with a mixture of 24 bit and 16 bit audio files.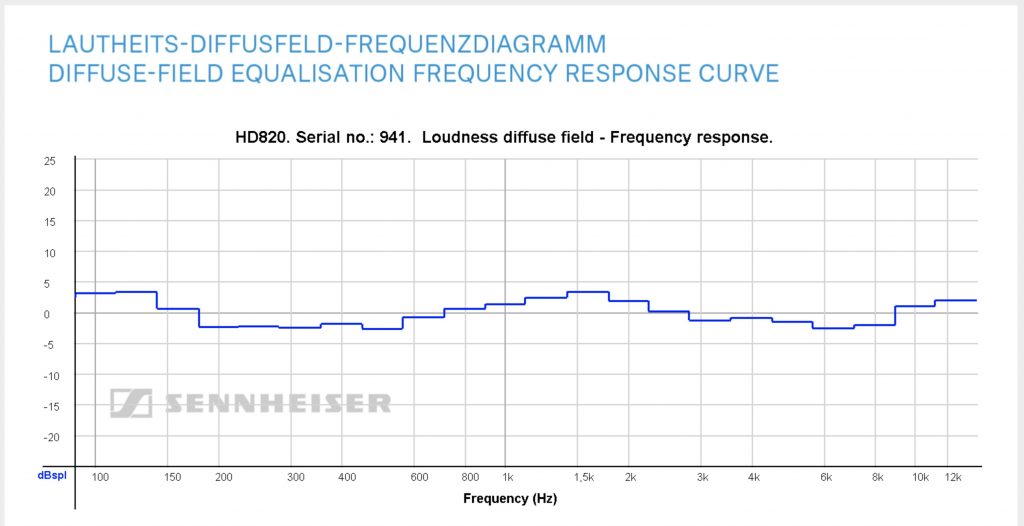 I also hooked in a Mac Pro desktop system over USB into the Chord DAVE and it worked flawlessly.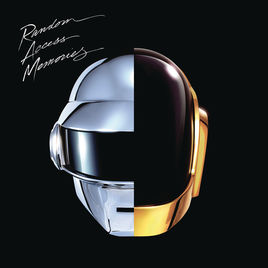 Daft Punk – Random Access Memories – 24 bit 88.2kHz.
I had planned to enjoy a few key tracks from this brilliant album, but ended up playing it all the way through. Having listened to this album hundreds of times before with many headphones, I wasn't sure quite what to expect from the Sennheiser HD820's.
The HD820's maintain the high level of detail we would expect from the HD800's but deliver a little greater low end slam. They are punchy headphones and did not produce any hint of sibilance or higher register grain when paired up with this well recorded album. The soundstage is definitely not quite as large as the HD800/S, but the slightly more intimate scale works better for some tracks in my opinion.
I A/B'd these headphones directly against the HD800s and to my ears, the subbass is slightly more pronounced on the HD820, but with a slightly longer decay. What is remarkable is that the HD820 didn't suffer from any bloom in the lower frequencies, even when pushed to very high levels indeed. Many closed headphones I have tested in the past do suffer from this bass 'bloom' – meaning there are much slower transients, and a slightly cloudy overall experience when listening to bass notes.
In the mid range, voices are presented slightly more intimately than the HD800/s and definitely exhibit a little more warmth. The HD800S is a very neutral headphone making it a fantastic partner for a recording studio setup, the HD820 are slightly more coloured. Overall, I actually enjoyed this album more with the HD820, but it all depends if you value a very neutral response, or one that is slightly warmer.
Nicki Minaj – Queen – 24 bit 48kHz.
Not a very family friendly album, as indicated by the cover, but this is very well recorded and is a good test of any headphone. Ganja Burns is a great track with atmospheric guitar aplenty, alongside a very addictive, punchy drum and bass line.
The Sennheiser HD820 headphones are able to create a wonderful sonic atmosphere on tracks such LLC, Come See About Me and Chun Li. The HD800's I have owned for some time now expand on the soundstage, but at the same time, they lose a little of the intimacy and some of the sub bass in the very low frequencies. It is not very noticeable as both headphones share very similar sound characteristics but the HD820 is definitely by design going to drive a little more bass anyway.
Nicki's vocals sound very heartfelt, self assured and close to the listener via the HD820, and I was thoroughly enjoying the experience … actually forgetting to analyse the sound from time to time! Thats a good sign, because often I am focusing on some annoying micro detail, or a problem exhibiting itself along the frequency curve.
U2 – Songs Of Experience (Deluxe Edition) – 24 bit 96kHz.
People seem to always assume that because I was born and live in Ireland that I will automatically be a U2 fan, but throughout my life, they have never been a key band I have followed. To be fair, I do admire their longevity and songwriting ability. Some of their tracks are iconic and insanely catchy.
Songs Of Experience seems to have met with a mixed reception, but I do love some of the tracks on this album, mainly for their high levels of production and sublime mixing. 'Love Is All We Have left' is a gorgeous little melody and immensely well produced.
Listening to this track (and several others on the album), showcases the HD800/s soundstage. Its an epic, widely projected soundstage that adds a high level of atmosphere to the tracks, almost as if you were right up in the clouds with the music traveling to your ears from a full 360 degrees.
The HD820 presentation is a little less 'epic' yet swaps the wider soundstage for a tighter, more intimate projection. Almost as if Bono was standing a few feet from either ear. I found a lot to like listening to this album with either headphone, and the two different, yet equally enthralling presentations will likely appeal to people who enjoy extracting a lot of detail from their music – in slightly different ways.
Beth Hart – Fire On The Floor – 24 bit 44.1kHz.
You either love or hate Beth Hart's voice. Her vocals are powerful, passionate and straight from the heart. The track 'Woman You've been Dreaming of' is stunning in its angst filled honesty with Beth's soaring, emotional vocal touching at the heart strings.
As I said before, Beths ability to have her voice break just at the right time is remarkable, its a technique she has truly mastered. I love the imperfections in her voice and the fact that the production team leave them in. With the right headphone listening to some of her music can bring a tear to the eye. Of course, being a man, I should not admit that right? but deep down I am a big softie.
The HD800s headphone sounds wonderful with all the tracks on this album, and the HD820 delivers a similar listening experience to other albums on this page. You get a reduced soundstage, bringing the listener closer to Beth, with a beautiful sounding midrange exposing all her vulnerability, and power, in equal measure.
Again, I do find myself swinging a little towards to the sound presentation of the HD820, as it is both slightly more intimate and warm than the HD800/s.
I listened to a variety of other tracks – ranging from orchestral, to heavy metal, folk, and even some bluegrass. My impressions were always very similar. The HD820 has got the heart of the HD800 inside it – but is 'tuned' a little differently to project a warmer, more intimate reproduction of the original recording. The HD800/S would be my first choice for classical music, and complex orchestral pieces primarily as the soundstage naturally lends itself towards excellent recordings with hundreds of instruments fighting for headspace. The HD820 is a great headphone which is slightly warmer and brings everything a little closer towards the ears.