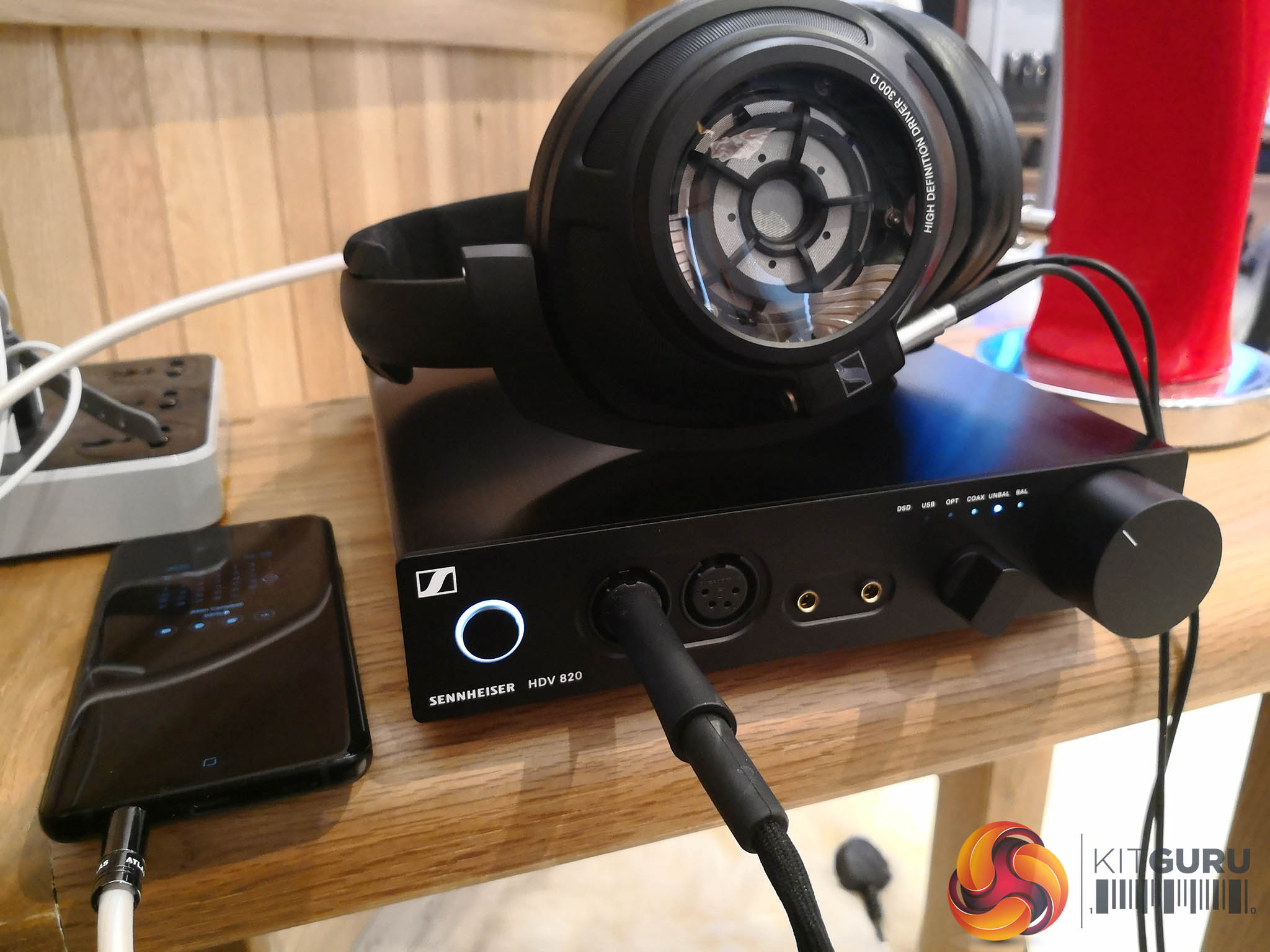 The Sennheiser HD820 is yet another remarkable headphone to come from the German headphone giant. I bought the HD800 when it was released and while I had some personal issues with a little bit of high frequency 'grain' at the time, they rectified my concerns with the subsequent release of the subtlety tuned HD800s.

The HD820 is remarkable for a few reasons. Firstly, Sennheiser have been able to deliver a closed back headphone that sounds more like an open backed headphone. I spent days listening closely to a wide variety of tracks and I noticed none of the usual 'bloom' that is often associated with a closed headphone. The HD820 are a delightful sounding headphone that project great intimacy and warmth with an inherent ability to get the toes tapping to well recorded rock and pop music.
Compared to the HD800/S the soundstaging is on a slightly smaller scale, and the natural neutral delivery of the HD800 driver becomes a little 'coloured', but for those people who feel the HD800/S is a little clinical then this characteristic will genuinely appeal.
The Sony MDR-Z1R has been my favourite closed headphone in the last 5 years, but when I listen to them side by side against the Sennheiser HD820 I can hear a little over exaggeration of some macro detail in the high frequencies. I still love the Sony headphones, but the HD820 in my humble opinion can claim 'best closed back headphone' in 2018. I don't feel anything can beat them right now, even my long term, well worn in Fostex TH900 MK II.
The Sennheiser HD820 cannot be driven to their highest level with a smartphone or portable MP3 player. My Samsung S9 Plus and Note 9 needed to be close to the limit to get decent volume levels, but the bass response was only 70% of what you can achieve with a good amplifier.
Ideally that tricky 300 ohm impedance means you will really need to invest in a decent amplifier, even a portable device such as the Chord Mojo would help with separation and ultimate power delivery, and would only add £400 to the price. If you are paying £2,000 for headphones after all, it doesn't seem to make much sense to skimp on proper amplification.
As always, we recommend buyers in the UK to head to Gary Penska and his educated, helpful staff over at Analogue Seduction. He has everything we use in this review for sale today. ~Be sure to check them out over HERE. Buy the Sennheiser HD820 direct from Analogue Seduction over HERE.
Pros:
Built to the highest standards.
Insanely comfortable.
intimate and warm presentation – not clinical at all.
very detailed.
no hint of grain or sibilance.
three quality cables included
storage box is great.
they offer greater noise isolation than the HD800/S.
Two Year warranty.
Cons:
Much more expensive than the HD800S (£600).
HD800 purists may not like the reduced soundstage.
will expose poor recordings for what they are.
Need a decent amplifier for the best performance.
KitGuru says: The Sennheiser HD820 headphones are one of the most capable headphones on the market. Don't worry about a closed back design – they deliver a very similar sound characteristics to the HD800S – just with a little smaller soundstage, enhanced bass response and a more intimate presentation. They are now one of my primary 'go to' headphones, alongside the iconic Sony R10.