During the Computex 2021 International Online Press Conference, it was announced that Computex 2021 will return to its physical format from June 1 to 4, 2021. Additionally, it was also announced that the tradeshow will take advantage of AI to create a smart Online-Merge-Offline exhibition platform to gather the tech community by breaking "barriers and limitations".
Computex 2020 was planned to occur in June, but it had to be rescheduled for September due to COVID-19. Organizers have previously said that the return of Computex to its physical format was expected in 2021, but there were some uncertainties.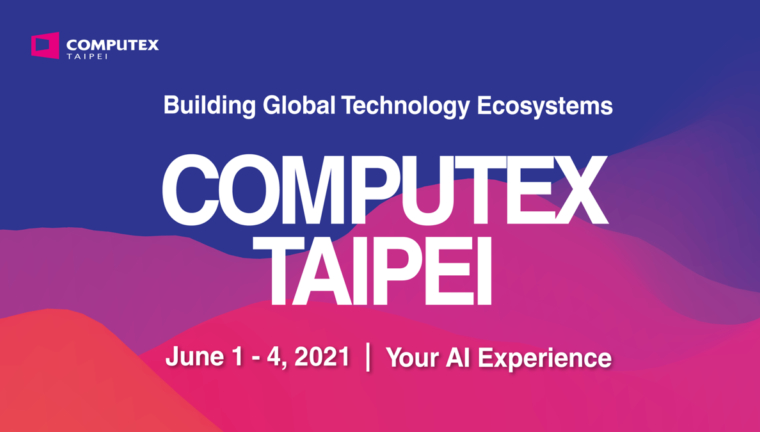 In 2021, Computex main themes are 5G, AI & IoT, Edge Computing, High-Performance Computing (HPC), Cyber Security, Gaming, and Innovations & Startups. Computex 2021 will use AI to overcome the limitations raised by COVID-19 pandemic. In collaboration with Appier, Computex's exhibitors will deliver "hyper-personalized experiences to event participants" thanks to Appier's expertise in AI-driven technologies.
Registration for Computex 2021 is already live, but foreign attendees and exhibitors might have some restrictions. The organization hasn't detailed those yet though.
Computex Taipei 2021 will be held at the Taipei Nangang Exhibition Centre, Hall 1 and 2, and at Taipei International Convention Centre (TICC), from June 1 to 4.
KitGuru says: Things can still change depending on how well COVID-19 is handled in 2021 but for now, it looks like Computex will be going ahead as an in-person event.