With Christmas nearly upon us and the KitGuru community full of nerds, geeks and lovable enthusiasts, there will no doubt be a lot of games and a lot of tech coming down the chimney in the next few days. The question is, what are you all hoping will show up?
Technology is of course a much more common place present for people now than it once was. No longer is it just the nerds of the world who look forward to something electronic under the tree. But that's not necessarily the case for things like graphics cards, or processors.
Are you looking for a new GPU to bring your gaming up to scratch? Are you treating yourself to a new case to show off at the next LAN? Perhaps a swanky set of headphones so that you can compete with the 12 year olds' screaming matchesin your next game of CoD?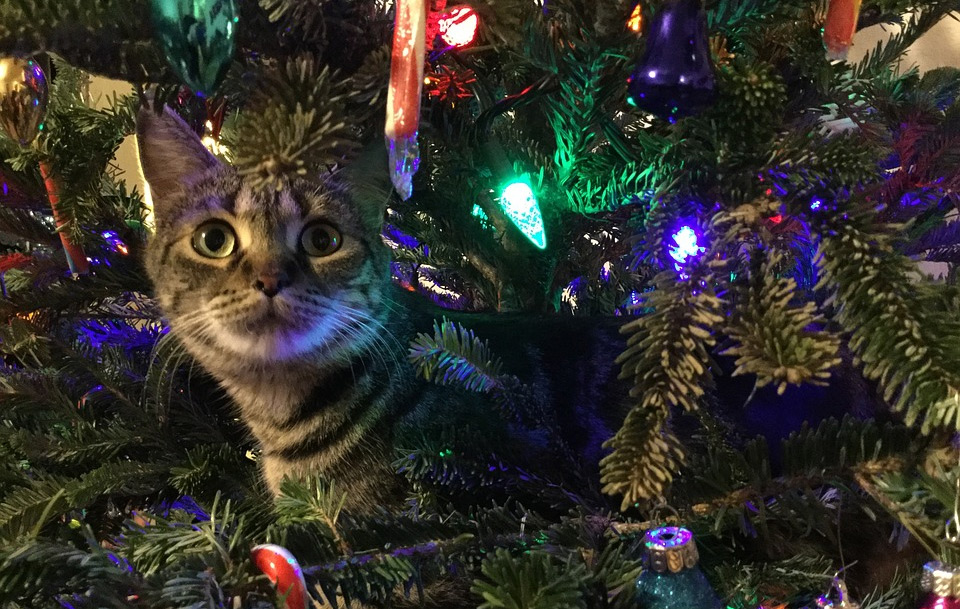 PSA: Cats are not tech. Source: NextStarTech
Personally I have all the hardware I need right now – there are some advantages to working at a review site – but there are a number of games I'm hoping a family member spots on my wishlist. Rimworld looks promising, though I'm trying not to get too into Early Access titles as much, as invariably you hit a content wall before the game is finished.
Thumper is one title that has me excited. Once I have my VR gear set up in my new home, that's one I'll be buying myself if a family member doesn't. There's of course a new expansion for Age of Empires II which warrants a few days of playing through and if my spouse hasn't considered buying me the Banner Saga II, we may need to have words.
KitGuru Says: So have at it guys. Which games and tech are you hoping to be playing around with while the Christmas dinner congeals in your guts?