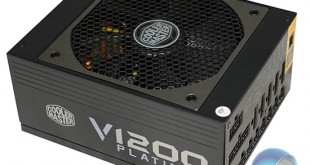 2014 has been an incredible year for top grade, high wattage power supplies. We have reviewed the Super Flower Leadex Platinum 1,000w, The Antec High Current Pro Platinum 1,300w and the Corsair AX1500i Titanium – all of which have claimed top awards. Today we look at the latest Cooler Master V1200 Platinum, a fully modular power supply created in partnership with top OEM Seasonic.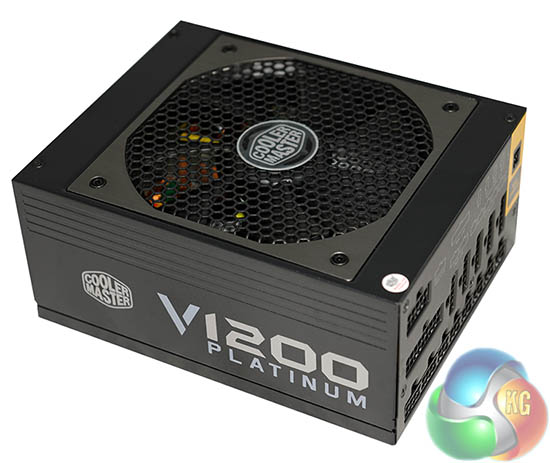 Cooler Master claim the V1200 Platinum is using only high quality Japanese capacitors to ensure the highest reliability. The 135mm fan inside can operate in two modes – Auto and hybrid – giving options for the audience who dislike dealing with fan noise.
More manufacturers are focusing on improving power supply efficiency and the Cooler Master V1200 is no exception, because it has been certified as 80 Plus Platinum. This is pretty much as good as it gets today, because the only power supply we have tested with Titanium efficiency is the new Corsair AX1500i Digital ATX.
The audience using multiple video cards are well catered for as the V1200 Platinum has twelve 6+2 pin PCI connectors to support 4 way SLi and Crossfire configurations. It can deliver 100Amps via the single +12V rail.
Cooler Master are supporting this power supply with a full 7 year warranty for peace of mind.