Nvidia Corp. on Thursday reported its financial results for the third quarter of its fiscal 2015, which ended on the 26th of October, 2014. The company earned record revenue in a single quarter thanks to increased sales of all of its products, including all types of graphics processing units as well as Tegra system-on-chips.
Nvidia's revenue for the Q3 FY2015 totaled $1.225 billion, up 16 per cent from $1.05 billion a year earlier and up 11 per cent from $1.10 billion the previous quarter. Nvidia's net income for the quarter was $173 million, operating expenses were around $463 million, whereas gross margin was 55.2 per cent. Revenue for the first three quarters of fiscal 2015 was a record $3.43 billion, up 15 per cent from $2.99 billion a year earlier.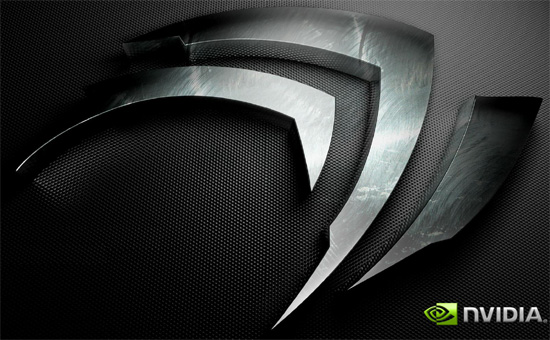 Sales of Nvidia GPUs in Q3 2015 were up 11 per cent sequentially and 13 per cent year-over-year. According to Colette Kress, chief financial officer of Nvidia, The GPU business grew due to the launch of the new GeForce GTX 900-series "Maxwell" products and the seasonal increase in demand for consumer PCs. In addition, Nvidia's datacenter platform revenue increased as a result of continued strength in GPU acceleration opportunities. The company claims that during the quarter it signed "large" contracts with cloud service providers and government customers.
Sales of Nvidia Tegra application processors for mobile, consumer and automotive applications were up 6 per cent quarter-over-quarter as well as 51 per cent year-over-year. Ms. Kress claims that Tegra sales were led by automobile infotainment systems, mobile devices, embedded systems, and the onset of Shield tablet sales. Automobile infotainment system revenue nearly doubled year over year.

"Nvidia's focus on creating visual computing platforms for datacenter, mobile and PC drove record revenue this quarter," said Jen-Hsun Huang, president and chief executive officer of Nvidia. "Growth drivers have kicked in for us on several fronts. High-performance computing, virtualization and web service providers have created demand for our GPU-accelerated datacenter platforms. Automakers are using Tegra to help reinvent the driving experience. And our new Maxwell architecture is a giant leap forward that has triggered a major upgrade cycle by PC gamers."
For the Q4 FY2015 the company expects revenue of around $1.2 billion, operating expenses of approximately $470 million and gross margin of about 55.2 per cent.
Discuss on our Facebook page, HERE.
KitGuru Says: Unfortunately, Nvidia does not provide a detailed revenue split and it is unclear how significantly the launch of the GeForce GTX 970/980 and the GeForce GTX 970M/980M affected the company's sales. Keeping in mind that there were no major announcements regarding Tesla or Quadro products (even though Nvidia mentions certain design wins now), it looks like gaming GPUs based on the Maxwell architecture indeed drove Nvidia's revenue to the record levels