Mobile companies having their own credit cards is not a new concept – Apple released its own card a little over a year ago and says its card "completely rethinks everything about the credit card". Now Huawei wants to follow suit and has announced its plans to release its own credit card.
Huawei was founded 33 years ago in Shenzhen, China. Since then, the company has grown to have a yearly revenue of more than $100 billion and markets its products and services in more than 170 countries. Huawei is – in the same way as many other companies – constantly looking into new ways of growing its business. The company now offers phones, laptops and servers – just to mention a few examples.
The Chinese based company is now looking to expand into the credit card venue. According to reports from Engadget, Richard Yu, Huawei Consumer Business Group CEO, "unveiled the Huawei Card at the company's Chinese P40 launch event".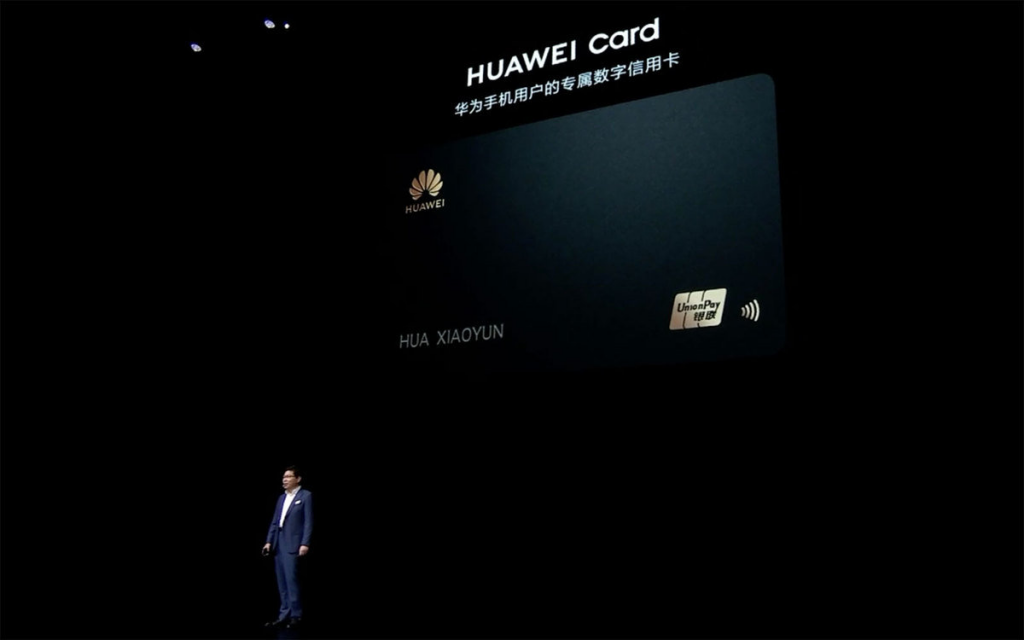 Image credit: engadget
There is still much that isn't known about the card from Huawei. But there are some details that have been uncovered so far. The card will be "both a physical and virtual card" and will be backed by UnionPay, China's equivalent to Visa and Mastercard. Engaget also reports that "There's no first-year annual fee" and that some "travel benefits" will be included – meaning that users who spend above a given amount will gain access to lounges at train stations and airports.
There is no set release date yet, so those who are interested in the card might have to wait a while before being able to get their hands on it.
Discuss on our Facebook page HERE.
KitGuru says: Do you have an Apple Card? If so, what are your thoughts on it so far? What do you think of Huawei's ambition to create a credit card?