Google and Ford are said to be in talks to partner over the development of automated vehicles according to sources that are said to have been "briefed on the matter." Although yet to be officially detailed, the partnership could well be similar to the deal struck between Chinese search giant Baidu, and German automaker BMW, announced late last year.
However while the Baidu/BMW deal was thought to be a chance for the former company to catch up on international autonomous developments, Ford and Google have both been working on that sort of technology for years already. Together they could combine Ford's manufacturing know-how with Google's software experience to produce something quite special.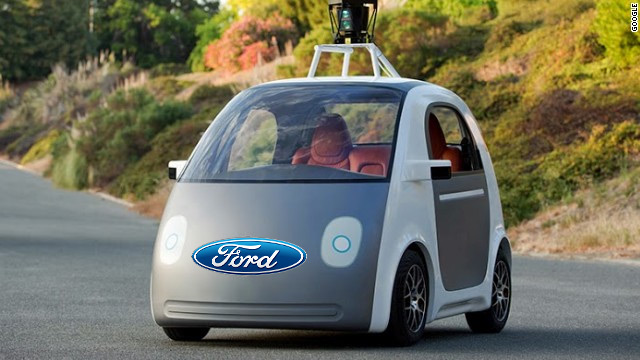 The future?
The move also gives Google access to Ford's fabrication facilities, which will be key as it's said it doesn't want to get into the business of making cards. That said, none of this is confirmed or finalised by the either party. Sergey Brin of Google and executive Mark Fields from Ford, did meet earlier this month though (as per Reuters) to discuss this pending deal.
Although both firms are remaining quiet on any concrete details, Google has said that it is in talks with a number of automakers to potentially develop autonomous vehicles with.
However rumours still persist about a Ford/Google partnership. Any such deal could possibly be announced at CES early next year, though we'll have to wait and see to find out.
KitGuru Says: Do you think a Google/Ford deal would be a strong move for both firms? Ford claims to have been working on driverless tech for years, though it's only recently been public about its endeavours.