Hiring on the Top Gear crew after the unceremonious end to their long running TV presence, was a real win for Amazon, even if it did purportedly cost the online retailer upwards of £160 million. Part of that price tag however means you can utilise that new talent for other things too, like advertising the still in-development Amazon Prime Air service, which looks to be progressing swiftly since the first look we had late last year.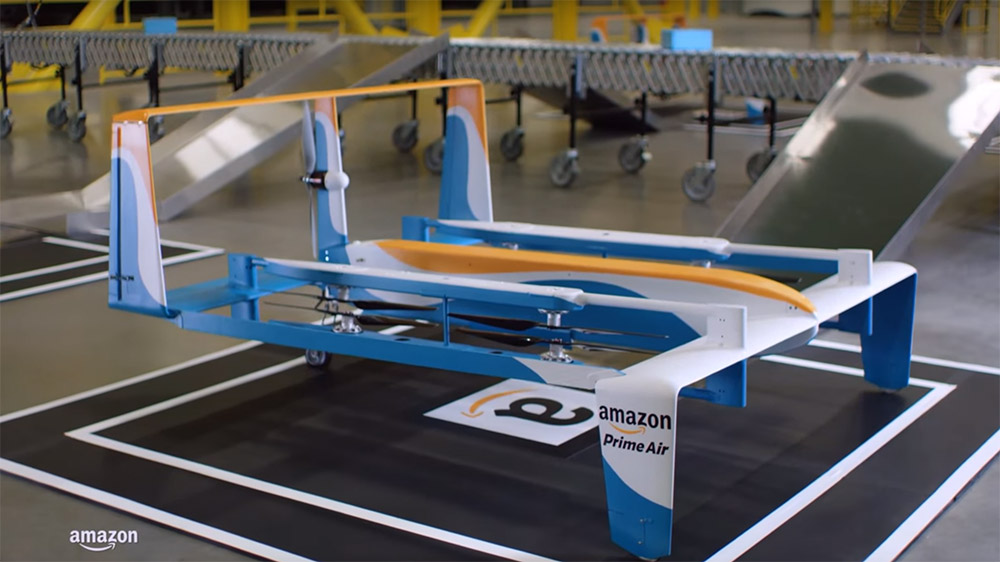 The new advert takes a scenario where a shoe is missing for an important event. The family in question makes an order with Amazon and selects the within-the-hour Prime delivery service. That product is then shuffled through its warehouse to an awaiting fixed-wing drone and vertically lifted before using those fixed surfaces are used to provide a fast and efficient mode of transport.
And in under half an hour the package is dropped off, all described in the classic voice-over style of Mr Clarkson.
[yframe url='http://www.youtube.com/watch?v=MXo_d6tNWuY']
Although we're told that the Amazon Prime Air service isn't quite ready just yet, the video does point out that the footage of the package being flown around is in-fact real flight viddeo, not a simulation. That means that we really aren't that far away from this being a delivery option for those who live within a few miles of an Amazon warehouse.
Discuss on our Facebook page, HERE.
KitGuru Says: As many commenters have pointed out, this system seems unlikely to be as flawless as described. Drones being attacked by animals or those just keen to see the world burn. Still, this seems like an exciting way to speed up delivery times in certain areas.