Amazon has designed its own pair of augmented reality glasses, judging by a recent patent filing from the company. While many other device makers are currently focussed on virtual reality, there aren't as many big names currently working on augmented reality, aside from Microsoft with the Hololens and Google with its Glass smart eye-wear.
The patent, which was published this week, describes smart glasses that can be worn wired or wirelessly while connected to another device, the image also makes it look like more of a Google Glass competitor than a Hololens competitor.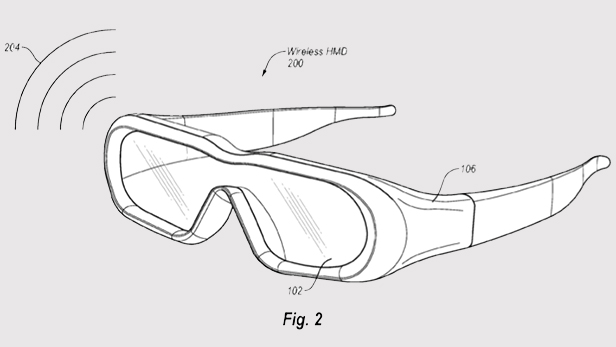 The glasses will be able to display images and video, the idea is that the lenses will turn from opaque to transparent so you can walk around the real world easier while not utilising the glasses properly, without having to actually take them off.
The patent explains that while large screens are beneficial for playing games, watching movies or reading emails properly, some may desire a smaller, more portable product. Though portable devices lack immersion, so Amazon wants to blur the lines a bit with its own smart glasses, which will seamlessly switch between an opaque augmented reality view and a transparent real world view.
While this patent does prove that Amazon is experimenting with augmented reality, there is no telling if or when this will turn in to a tangible consumer product. So keep an eye out for any future news.
KitGuru Says: I actually think that smart glasses are a pretty cool idea, though I don't think Google pulled it off the way people were hoping. Maybe Amazon's approach will grab people a bit more? Then again, we don't yet know if this will turn in to a consumer product, that could take quite a while.