Last week, it was revealed that one of the most popular VPN extensions for Google Chrome, Hola, had been caught out selling its user's bandwidth via a separate company in order to allow attackers to send DDOS attacks to other sites or services. At the time, it was 8Chan that made the discovery and now, Hola has finally spoken out on these accusations.
In a statement prepared by Hola CEO, Ofer Vilenski, and sent to KitGuru via email, the company said that it feels the recent backlash has been "unjustified". The statement goes on to say that Hola has always been a peer-to-peer network from day one and due to that, they felt it was clear that their bandwidth was being shared with other users in return for the free service.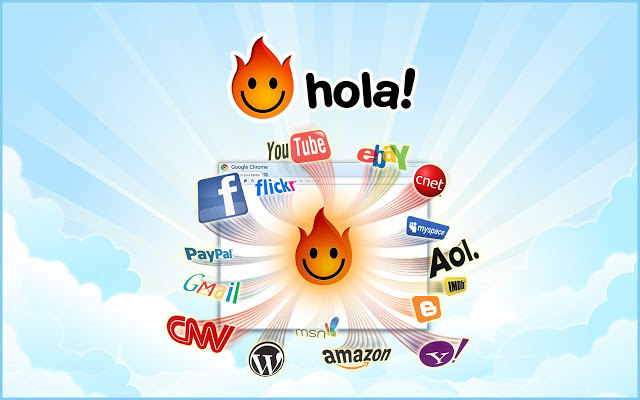 Since it apparently was not clear at all, Hola has updated its product pages: "we have changed our site and product installation flows to make it crystal clear that Hola is P2P, and that you are sharing your resources with others. This information is now "in your face" – and no longer appears only in the FAQ."
Unfortunately, if you don't want to be sharing your bandwidth with anyone else, you will have to stump up the cash for Hola Premium: "Now, we understand some members of our community prefer not to share their resources – and that's fine. That's why we offer Hola Premium. To make it even easier, new Hola Premium users can purchase one month of Hola premium until end of June, and get 2 months free."
The statement then goes on to address the question on everyone's mind: 'does Hola make you part of a botnet', as you would expect, Hola denies this claim: "No! Hola makes its money by selling its VPN service to businesses for legitimate commercial purposes, such as brand monitoring (checking the prices of their products in various stores), self test (checking how their corporate site looks from multiple countries), anti ad fraud (ensuring that the adverts are not inserted enroute to use), etc."
According to the statement, Hola uses around 6MB of your bandwidth per day. Apparently the Luminati off-shoot of Hola is a VPN service for businesses. The Hola name will now be attached to this service to avoid any future confusion.
Discuss on our Facebook page, HERE.
KitGuru Says: While the statement denying accusations is all well and good, it doesn't change the fact that the Hola VPN network was leveraged to launch a DDOS attack at the 8Chan forums. Take from this statement what you will. Will any of you trust Hola following recent accusations? Have you switched to a new VPN provider?