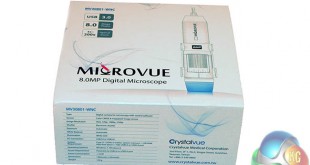 Today we are looking at the Microvue, a USB 3.0 digital microscope created by CrystalVue. It comes equipped with an 8.0MP lens and has an optical zoom capable of magnifying objects up to 200 times. While typically microscopes have more professional uses, Crystalvue wants its device to appeal to hobbyists too.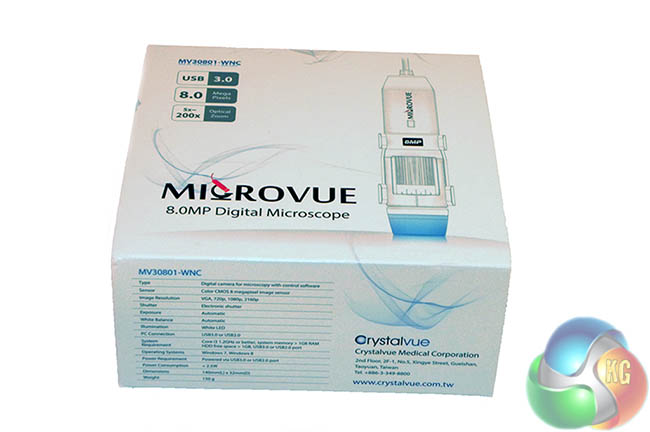 Features:
USB 3.0 connection
Fast frame rate
LED illumination
Custom imaging software
Live image display
Specifications:

8 MP resolution
5x-200x zoom
Under 2.5w power consumption
8 adjustable LEDs
USB 2.0, USB 3.0
The Microvue will run on pretty much any Windows based system from the last decade. The exact minimum requirements include:
Windows 7 or Windows 8 OS
Pentium 1.4 GHz CPU
2GB RAM
10GB free HDD space
USB 2.0 or 3.0 port
Any 32 bit graphics card or above
There is no listed support for older versions of Windows and there is a distinct lack of Mac OSX support, which is a shame.