Google has announced that in the near future, its search features are going to cater much more to legitimate sources of media than it does currently, promising that some of the world's most popular and stubborn pirate sites will no longer feature anywhere near as high in the rankings as they have done in the past, for key search terms.
This was announced as part of the company's "How Google Fights Piracy," report, in which Google also showed off some of its new marketing and advertising plans. When searching for artists, songs, movies or TV shows, US users will find immediate links to legitimate sources of that content. If they do well, Google has plans to roll out the extra links worldwide.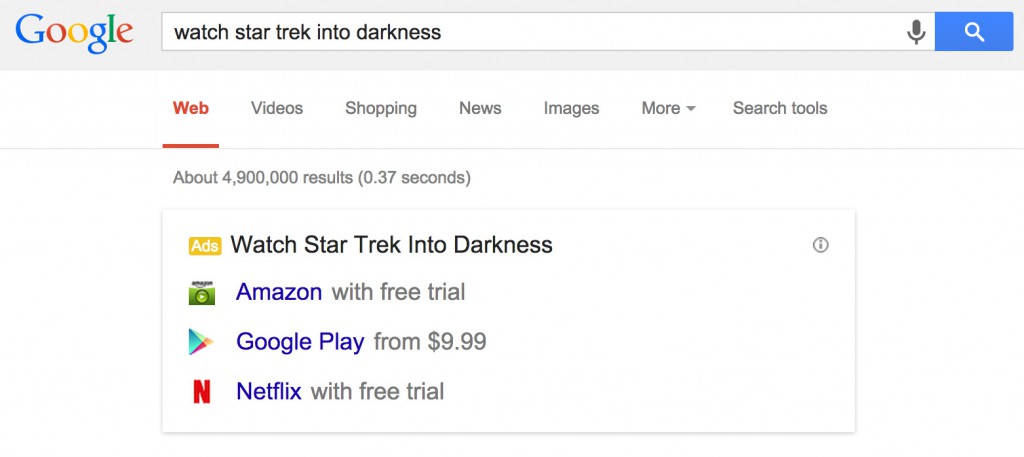 The search giant also announced changes to its DMCA takedown procedure, which would see "notorious" pirate sites downranked on search pages even further. To also avoid these sites sneaking in, any search queries which frequently return piracy related websites will be removed from auto-complete.
Discuss on our Facebook page, HERE.
KitGuru Says: Of course this doesn't solve the problem that it's still often far easier to pirate a show or film than it is to buy it from a legal source. With Amazon you need a Prime subscription, with Apple you need to be own one of its devices to watch it anywhere but on your PC and with Netflix unless you're in the US, it probably doesn't have it. 
Where are the sites were you can pay a few quid and watch a new movie without DRM and on any device you want? That's what piracy lets you do.