Another town, another group of taxi companies and another Uber-centric lawsuit. Once again taxi companies are unhappy that Uber, the ride sharing application that has turned everyone into for-hire drivers, is taking all of their business, so they're suing New York City and its transport authority for allowing the app-based travel firm to operate within the city, circumventing yellow-cab exclusivity.
The suit highlights that 22 taxi companies run by Evegeny Freidman had gone bankrupt in this year alone, because of the growth of Uber and the fact that it isn't restricted by the same regulations and licensing systems as traditional taxi firms.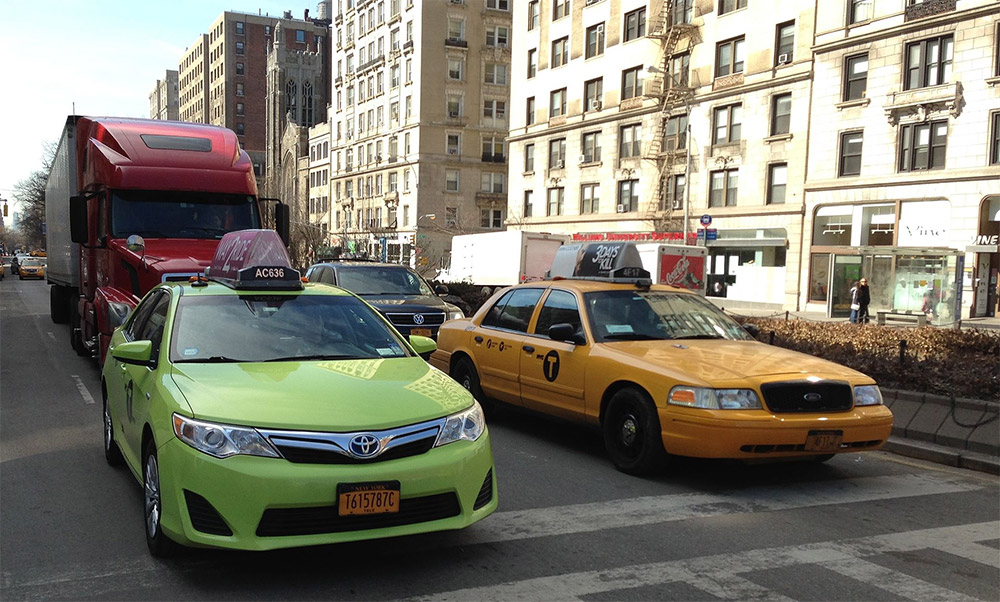 Source: Wikimedia
"Defendants' deliberate evisceration of medallion taxicab hail exclusivity, and their ongoing arbitrary, disparate regulatory treatment of the medallion taxicab industry, has and continues to inflict catastrophic harm on this once iconic industry, and the tens of thousands of hardworking men and women that depend on it for their livelihood," the complaint reads (via Reuters).
The suit demands that the city provide actual and punitive damage compensation to these companies, for allowing violations of their equal protection rights under the constitution. It also seeks to roll back restrictions and required payments on the industry, allowing it to directly compete with Uber for service.
Discuss on our Facebook page, HERE.
KitGuru Says: The whole taxi industry in New York is ridiculous. The "medallions," required to operate a taxi in the city can cost upwards of $700,000 and no new ones are issued. No wonder taxis can't compete with Uber. Kudos to the taxi companies for asking to have their restrictions relaxed, rather than have Uber crippled in order to make things fairer.