The Phanteks Enthoo Pro is a stunningly good piece of hardware. Build quality is nigh faultless and the level of features on offer make the modest asking price appear a bargain.
I do adore aluminium cases but this steel and plastic model could easily convert me – the build quality is just that good.
There are plenty of features that grab the attention such as tool free hard drive and optical drive bays, as well as the power supply cover. The PWM fan hub is a great idea that really helps you to keep the PC build looking neat. Cable management in this case is exemplary and the finished PC build looks very tidy.

If you use the Enthoo Pro with its stock fans you will have a top notch PC case that cools the most extreme hardware without any problems – although the noise levels might cause some annoyance. If this is a problem, then check out our review of the Aerocool Dead Silence fans, over here.
Installing a closed loop water cooling system such as H100i increases the cooling levels but also raises the noise slightly.
With all the fan and radiator options that are on offer with the Enthoo Pro I am utterly confident you could build a PC that cools like a champ while keeping the noise emissions nice and low.
You can buy the Phanteks Enthoo Pro from Overclockers UK, over here. The Windowless model costs £79.99, and the Windowed model is £89.99 inc vat.
Discuss on our Facebook page, over HERE.
Pros:
Low price.
Superb build quality.
Epic cooling.
The PWM hub manages your fan connections.
Massive array of options for the watercooling fraternity.
Cable management is excellent.
PSU cover keeps the build tidy.
Tool-free throughout.
Top notch drive cage arrangement.
Easy to dismantle and rebuild.
Excellent manual and accessories.
Cons:
Standard fans are noisy when they run at speed.
If you load the drive tower with hard drives you'll have to consider the impact on cooling.
The power button is easy to touch by mistake.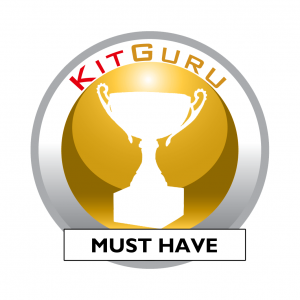 KitGuru says: This superb case offers a massive array of options for cooling and is a natural choice for anyone building a high-end PC on the cheap.