Temperatures
All temperature charts are sorted with lowest load temperatures at the top.
***Original test figures***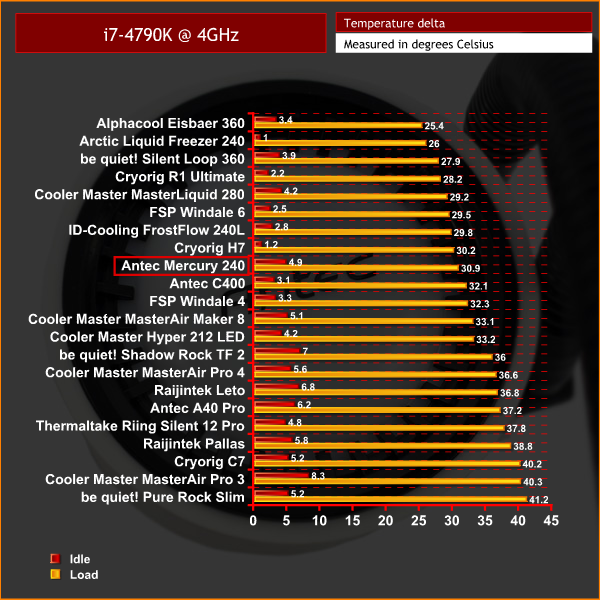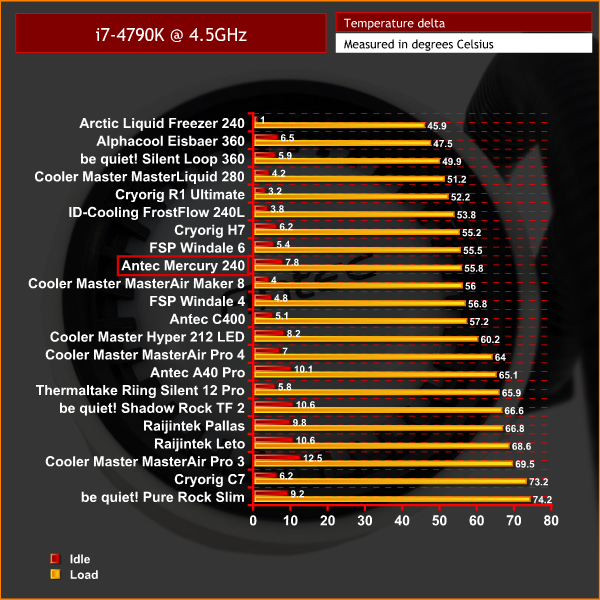 As you can see, across both tests, the Mercury 240's performance is a bit disappointing. I re-mounted and re-ran my tests to confirm the accuracy of the figures and I got the same results. The Cryorig H7 – a £35 air cooler – actually out-performs the £80 Mercury 240 in both tests.
***Updated figures 20/9/17***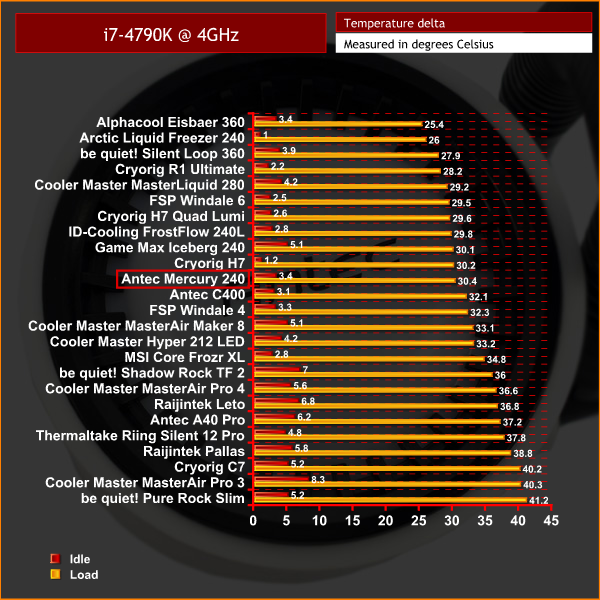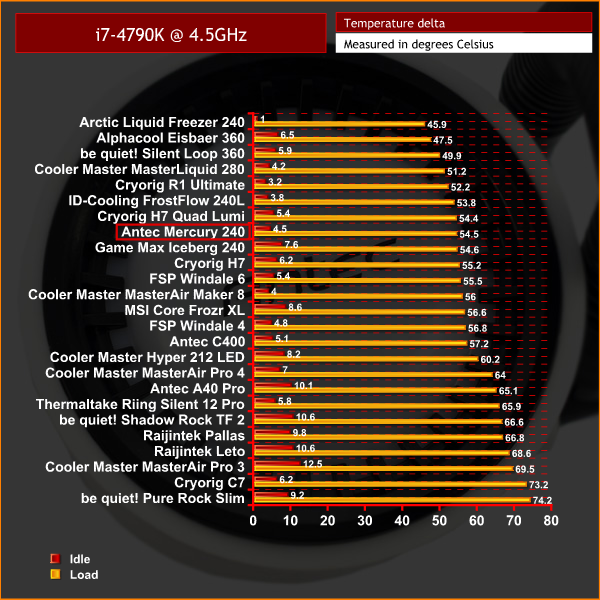 We have since received a new sample from Antec, as they thought we had been sent a pre-production sample that was not indicative of the cooler's true performance. Having tested this new Mercury 240, there is some merit to what Antec said – the CPU came in around 1.5C cooler when overclocked, and 0.5C cooler when running at stock. This is not a huge difference, but it is certainly better than before.
However, we have since reviewed the Game Max Iceberg 240, a £60 liquid cooler, and that perform more-or-less identically to the Mercury for less money. Ultimately, even the updated Mercury 240 sample we received struggles to really standout in a crowded market. It is decent, certainly, but 'decent' isn't quite enough considering the Arctic Liquid Freezer 240 can offer substantially better cooling for less money.
Acoustics
The Mercury 240 isn't all bad, though, as it is not too loud – and certainly not as loud as the jet engine-rivalling ID-Cooling FrostFlow 240L. I have heard quieter coolers, but the fans are not noticeable when idling and are far from intrusive when under load, so I can't complain.