In our noise level tests we switched off all the case fans and replaced the AMD Radeon HD 7950 graphics card with a HD 5550 passive model so were  just taking into account the noise generated by the cooler fans themselves.
We measured the noise level with a Digital Noise Level meter at a distance of 1 m from the front of the system.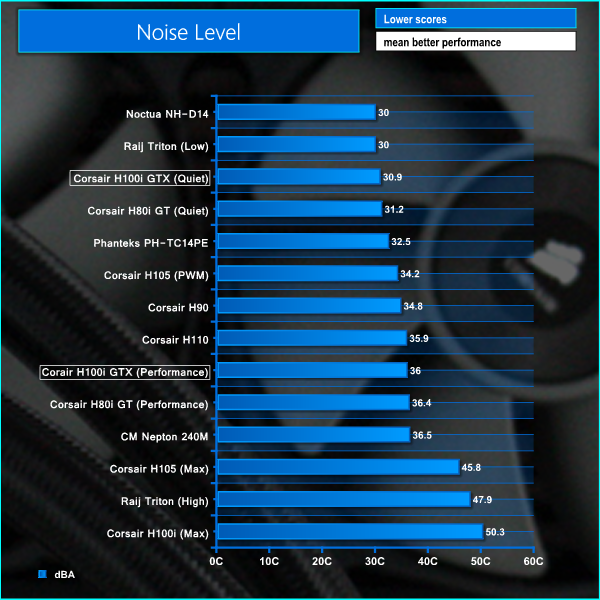 We were impressed with the acoustics of the H100i GTX in both performance and quiet modes.  For those who want to create their own balance between cooling performance and acoustics, this can be set up through the Corsair Link software.