Corsair have been producing all-in-one CPU coolers for a number of years now and their experience in design clearly manifests itself in the simplicity of the installation process. There is a detailed installation guide included which guides us through the process, although it is so simple that most enthusiasts will not even need to glance at it.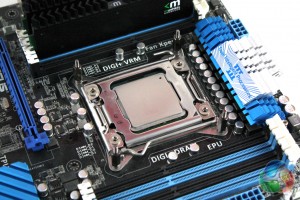 Firstly, we must secure the stand-off screws into the CPU socket. Please bear in mind that those now using the Socket 2011 platform will need to attach a backplate in the process.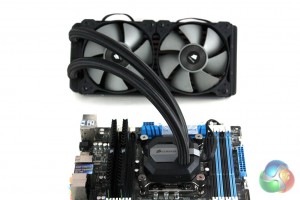 Then, we can secure the CPU block into place using the four thumbscrews provided.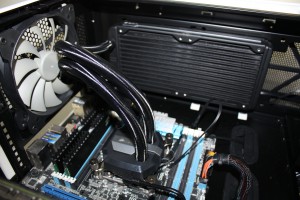 Finally, we can install the radiator and fans into the case using the provided screws. We chose to install the fans in a pull configuration, sucking air through the radiator and expelling it through the roof of the case.