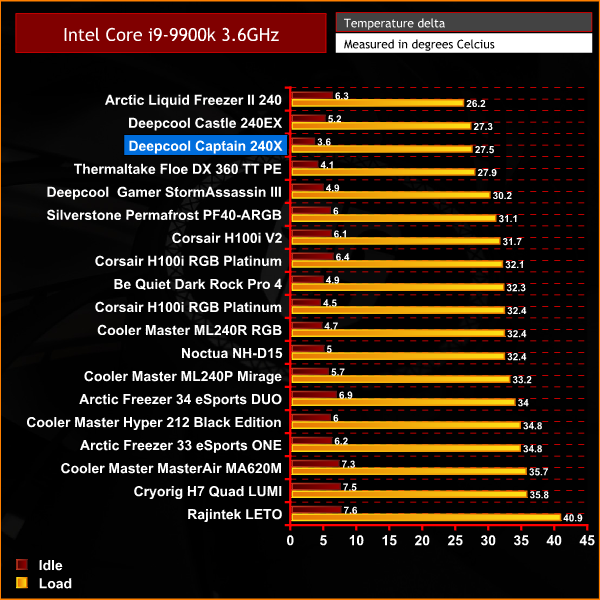 In our initial test with the Intel Core i9-9900k running at 3.6GHz across all cores, the Deepcool Captain 240X did a great job of keeping CPU temperature under control and was only marginally beaten by its sibling, the Castle 240EX and the Arctic Liquid Freezer II 240.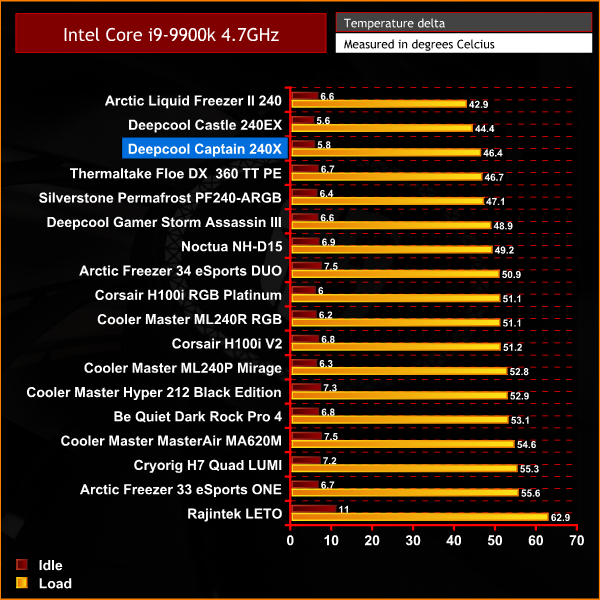 Thermal performance of the Deepcool Captain 240X is a similar story with the Intel Core i9-9900k running at an all-core frequency of 4.7GHz. Only the Deepcool Castle 240EX and Arctic Liquid Freezer II were able to fend it off by a couple of degrees.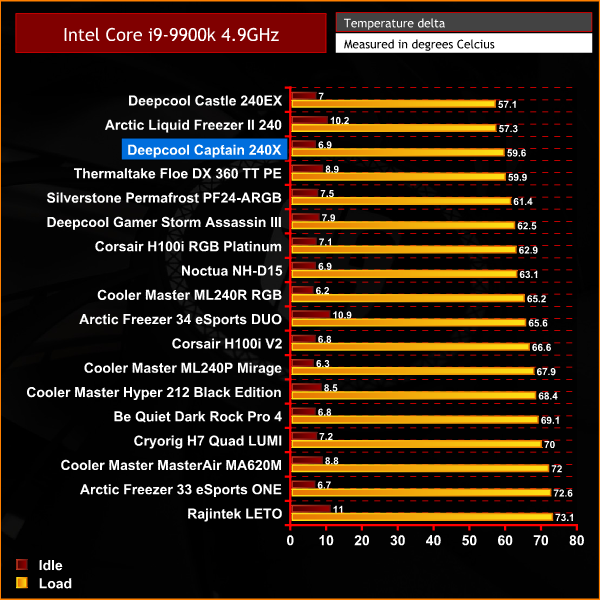 The real test of thermal performance was when we cranked the Intel Core i9-9900K up to 4.9GHz. The Deepcool Captain 240X handled this with relative ease and maintained its spot in third position in our CPU cooler chart. Proof that the Captain 240X thermal dissipation is excellent all round.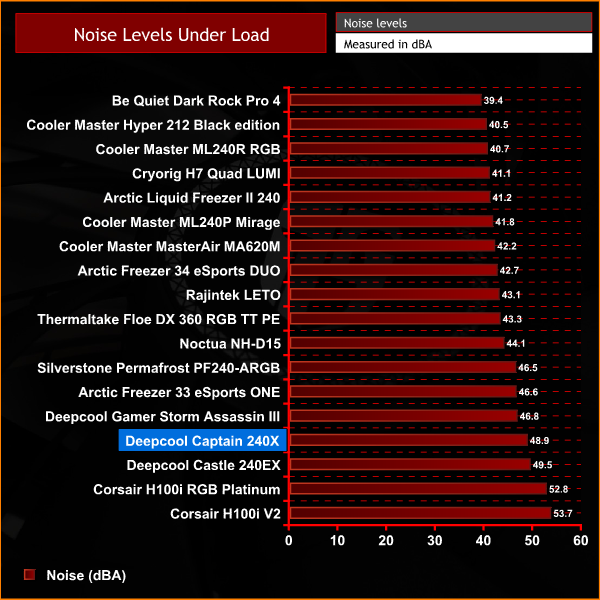 As we often see in coolers with good thermal dissipation performance, noise levels are high. The Deepcool Captain 240X continues with this trend at 48.9 dBA when its fans are at maximum RPM. However, below 50 dBA is still not so loud that it becomes an annoying distraction.