Advanced Micro Devices said this week that its accelerated processing units code-named "Amur" and "Nolan" will probably never go into mass production. The company believes that their performance will not be competitive and its future products made using FinFET fabrication processes have better chances to become successful.
After Lisa Su became chief executive officer of AMD in October, 2014, the company has been reconsidering its roadmaps with an intent to focus investments on products that will inevitably be successful. As a result, some of the projects have been cancelled. For example, last month the company shut down its Seamicro division that designed and sold micro-servers.
"The past six or seven months have really given us times to re-look at the [planned] products and [determine] which of the products are going to return on investments because they give us strong market positions and which of the products are not," said Lisa Su, chief executive officer AMD at the company's financial analyst day.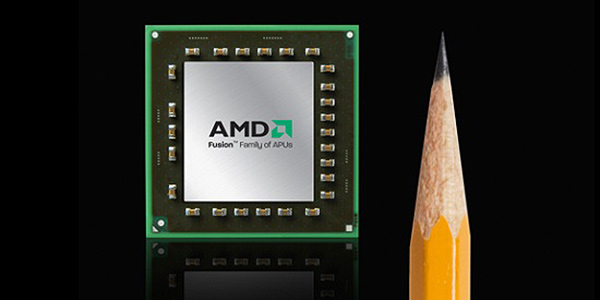 Back in 2014, AMD announced two new ultra-low-power pin-to-pin compatible system-on-chip devices code-named "Amur" and "Nolan", which were first mentioned in the company's internal documents as early as in 2011. The two chips belonged to the project "Skybridge" initiative and were expected to integrate identical building blocks (e.g., same graphics core, memory controller, I/O interfaces and so on) and functionality, but feature different general-purpose cores: x86 Puma+ (Nolan) or ARM Cortex-A57 (Amur). AMD planned to use TSMC's 20nm process technology to make both chips.
Late in April an unofficial roadmap of AMD leaked and revealed that "Nolan" was no longer a part of AMD's future (i.e., it had been cancelled). At its analyst day earlier this week the company confirmed that "Amur" will not be produced in high volume as well.
"I the past I talked about 20nm node that we did some designs on," said Ms. Su. "We have started some initial designs, we have run some silicon, but those parts are probably not going to go into production because we think we can get much more bang for the buck out of FinFET technologies going forward."
One of the reasons why AMD's accelerated processing units for mobile devices have never become popular was the fact that they lacked mobile input/output interfaces specific to ultra-mobile devices, such as eMMC, SDIO, MIPI DSI, CSI and so on. Without them, it gets increasingly hard to build a competitive media tablet cost-efficiently. It is unknown whether "Amur" and "Nolan" were supposed to feature the aforementioned interfaces.
The cancellation of "Amur" and "Nolan" means that AMD will have nothing new to offer for tablets based on Microsoft Corp.'s upcoming Windows 10 in the coming months. The outdated "Mullins" is probably not something that is going to be competitive against new application processors from Intel and other chip designers. Moreover, if AMD wanted to be inside holiday refresh (HR) cycle Windows 10-based hardware, it should have launched new application processors months ago.
TSMC has designed its 20nm (CLN20SOC) manufacturing technology solely with mobile system-on-chips in mind. The fabrication process is tailored for low-performance ARM-based application processors and lacks a number of crucial elements required to make highly custom x86 microprocessor as well as advanced graphics processing units.
Discuss on our Facebook page, HERE.
KitGuru Says: This story about the failure of the initial "Skybridge" family has two sides. One side is AMD. The company has been trying to enter the market of application processors for ultra-portable devices using low-frequency solutions designed for notebooks. This approach just does not work because performance advantages and features that AMD could offer were not significant enough. If "Skybridge" chips did not integrate mobile I/O and did not offer considerably higher performance than Intel's Atom, Qualcomm's Snapdragon or other mobile SoCs, it clearly made no sense for AMD to release them. Looks like it is time for AMD to reconsider its design approaches because missing the initial wave of Windows 10-powered tablets entirely is not something a company with a rich IP portfolio would like to do.
Another side of the story is TSMC's CLN20SOC process. Traditionally, AMD and Nvidia were the first companies to adopt TSMC's newest manufacturing technologies simply because graphics processing units always benefit from increased transistor count. Neither AMD, nor Nvidia, were happy with increased per-transistor costs of 28nm fabrication processes and both probably got extremely frustrated with the focus of TSMC's 20nm tech, the last planar manufacturing process. As it turns out, two major clients of TSMC, which used to be the primary fillers of TSMC's leading-edge capacities, will utilize the CLN20SOC for only one chip: Nvidia's Tegra X1. Apparently, usage of CLN20SOC could not guarantee high performance even for ARM Cortex-A57-based "Amur" application processor. Perhaps, TSMC should have designed the manufacturing tech keeping in mind its traditional customers, not only Apple.