Lisa Su, the recently appointed chief executive officer of Advanced Micro Devices, plans to visit China and Taiwan to discuss future plans with the company's partners. It is highly likely that Ms. Su will update the company's allies in the southeast Asia regarding her vision of the company's future and possible changes in the roadmap.
Among the companies that the new CEO of AMD plans to visit DigiTimes mentions Acer Group, Asustek Computer, Lenovo Group and Taiwan Semiconductor Manufacturing Co., though, the list is probably a lot longer and includes other partners of AMD as well. During the meetings Dr. Su is expected to reveal her vision regarding AMD's future products as well as the latest revision of the company's roadmap.
Southeast Asia and Japan and key markets for AMD. Last year AMD earned 75 per cent of its revenue in countries like China, Singapore, Japan and other. Only about 25 per cent of AMD's revenue of $5.299 billion was earned in Europe and the U.S.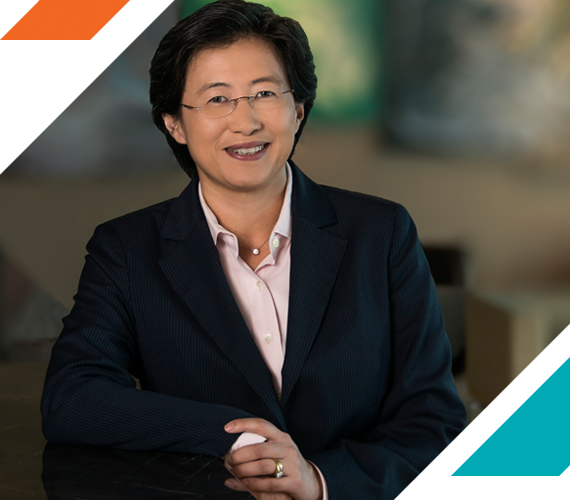 It is rumoured that in a bid to improve its relationships with Asustek Computer AMD outsourced development of its core-logic sets to Asmedia, a subsidiary of Asus. Therefore, AMD should now share all aspects of its future plans with the world's largest maker of mainboards.
Among other things, the chief executive of AMD could discuss future products based on the high-performance "Excavator" and "Zen" x86 micro-architectures due in 2015 and 2016, respectively; next-generation Radeon graphics adapters powered by the GCN 1.2 architecture; forthcoming Skybridge processors featuring ARM or x86 cores as well as the company's first own implementation of the ARMv8-A architecture code-named "K12"
AMD did not comment on the news-story.
Discuss on our Facebook page, HERE.
KitGuru Says: While it is natural for the new CEO of AMD to visit close partners of the company, it would be really interesting to see how significantly did AMD's roadmap change after Ms. Su took the reins this month.