While AMD is focused on stealing Intel's thunder with its 32-core Threadripper 2 processor, many eyes are looking ahead to the firm's 7nm Zen 2 architecture. Before its press conference came to an end, AMD teased the first product of the new process in the form of an EPYC processor, alongside a roadmap for the development of the new chips.
The 7nm process will succeed the current 12nm process that AMD relies on, once again stealing Intel's thunder as the rival firm has struggled to dampen production problems behind its own 10nm process.
Reflecting on AMD's past roadmaps, the company often compiles the silicon before the end of June, beginning its sampling process moving into the second half of the year. Luckily, the chipmaker is making good progress, with the previously revealed 2019 launch remaining intact.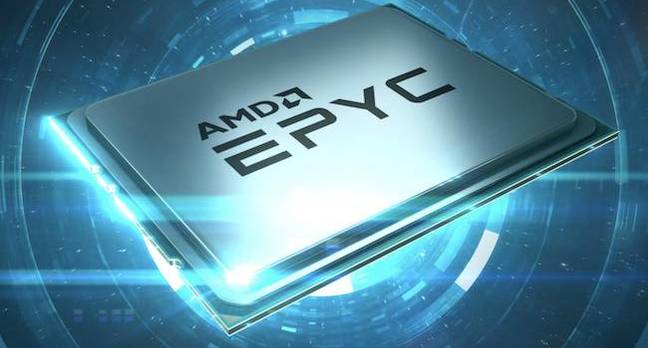 AMD's CEO Lisa Su only flashed the 7nm EPYC processor with the cap on, emblazoned with the company's logo and model. No further details have been revealed about what kind of dies Zen 2 will hold or the resulting performance, however the second-generation of EPYC processors will continue to use the same SP3 socket as its predecessors.
The 7nm process opens up a lot of avenues for the Red Team moving forward, with rumours circulating earlier this year that EPYC "Rome" chips could eventually skyrocket to a staggering 64 cores. Whether this speculation holds weight or not, the true importance of 7nm chips comes from AMD's competitive time frame in comparison to its rival, Intel.
KitGuru Says: So far, no more delays spells wonderful news for AMD enthusiasts and really puts the Blue Team on their toes. It's looking good for AMD's market share next year if all things go according to plan and performance matches the firm's claims.