AMD's Zen 2 architecture in the Ryzen 3000 CPUs has delivered its side of the deal and the ability to squeeze twelve cores into a 105W package, thanks to smart design and the 7nm TSMC FinFET process, makes the Ryzen 9 3900X a success. The new AM4 flagship absolutely deserves its title, with productivity performance that is significantly higher than anything we have ever seen on a mainstream platform, power efficiency that is vastly superior to that of Intel's Core i9-9900K, and gaming performance that is good enough for even high refresh rate gamers.
Those performance, efficiency, and gaming points hold true for the cheaper Ryzen 7 3700X, with AMD's 65W Zen 2 part competing fiercely against the power-hungry and more expensive Core i9-9900K in many productivity tests.
Improved memory frequency support is good to see and we did observe noticeable performance improvements when shifting to a 3600MHz C16 kit. We would, however, recommend staying to a maximum memory frequency of 3600MHz until further testing is shown. 3733MHz and faster kits force a divider switch from 1:1 to 2:1 for the memory controller, thus halving its operating frequency. This will impart a latency penalty that is likely reduce overall system performance. The TL;DR version of this is to buy a 3600MHz kit with solid timings.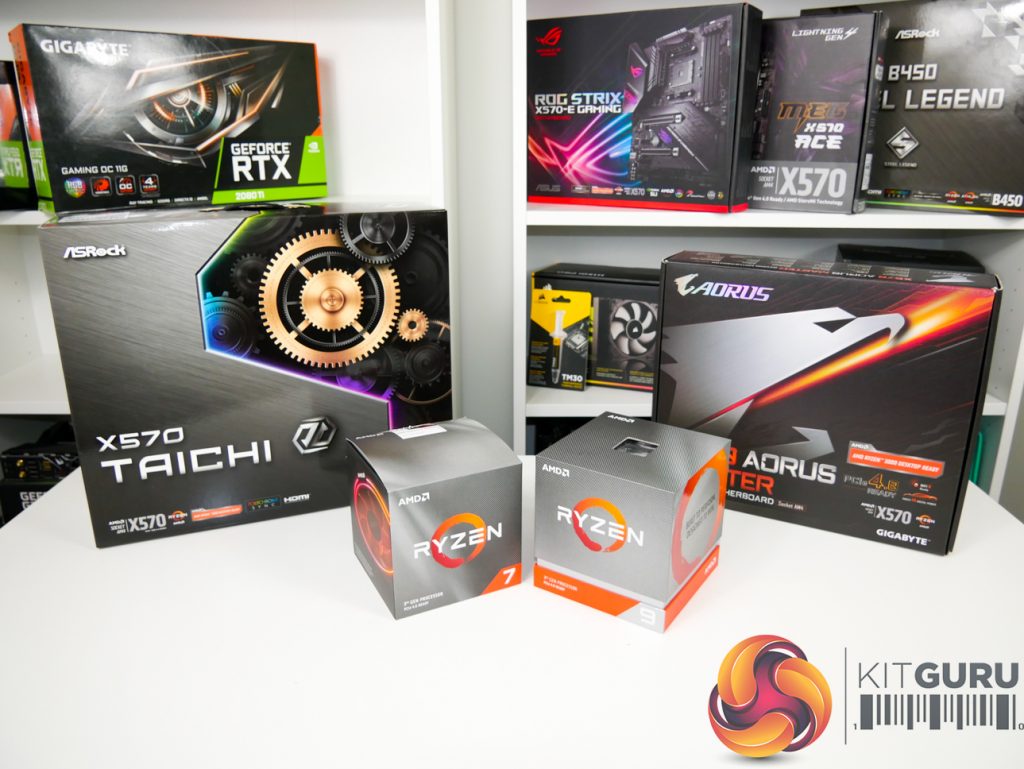 The Ryzen 3000 operating frequencies are fine. It seems a little harsh to be criticising AMD's operating frequencies when the chip is fabbed on a brand new smaller process node that would typically come with reduced operating frequencies – anybody remember Intel's 14nm Broadwell for desktop? Overclocking is limited to maybe a couple of hundred MHz or so but this is primarily due to the smarts of AMD's Precision Boost 2 algorithm that automatically squeezes performance from the individual chip. I'd argue that stock PB2 operating speeds, or perhaps even the extra 100-or-so MHz delivered by Precision Boost Overdrive are the best way to run Ryzen 3000.
Performance per dollar, or pound, is simply excellent. AMD is, yet again, punching at performance levels far beyond its price point and, in intense productivity tasks, consistently outperforming its nearest price competitors from Team Blue. That logic holds true for both the Ryzen 9 3900X and the Ryzen 7 3700X. Recent price drops for Ryzen 2000 CPUs adjust the value picture slightly. However, the architectural and performance improvements of the Zen 2 Ryzen 3000 chips make them worth their price premium over Zen+.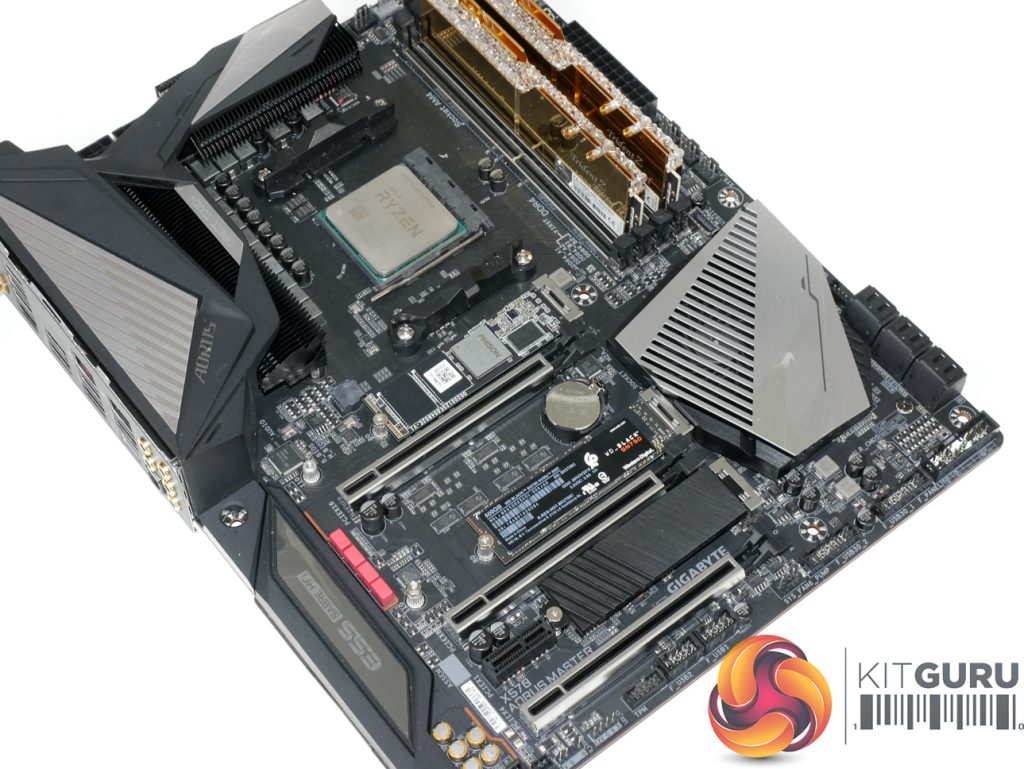 One of the main complaints regarding the Ryzen 3000 series and its positioning on the AM4 platform will be the cost of X570 motherboards. These offerings aren't cheap, with even entry-level models starting at around £170, and B550 offerings are perhaps six months away. With that said, support for PCIe Gen 4 seems to be one factor that makes the cost increase seem somewhat reasonable. Higher storage speeds permitted by Gen 4 are going to make for interesting use cases.
It may not be such a bad idea for Ryzen 7 or Ryzen 5 buyers to consider a B450 or X470 board if PCIe Gen 4 is of no current use to you. The same logic holds true for 12-core Ryzen 9 buyers, but the strength of the motherboard VRM is far more important for keeping this power-hungry chip happy.
Gaming performance is an area where Intel still wins. The Core i7-9700K and i9-9900K repeatedly prove themselves as the best gaming CPUs on the market. If you only care about gaming and nothing else, either of those Intel chips is the best option. However, if you're an enthusiast gamer who does more with your system than just game, Ryzen 3000 proves itself to be the go-to all-round option. You get the benefits of excellent multi-threaded and single-threaded productivity performance, while game numbers are still sufficient to please even high refresh rate gamers. And that's before taking the advantages of the X570 chipset into account.
AMD does, however, deserve credit for the sizeable percentage gain that Zen 2 has brought to game performance. Whether it is due to the slightly improved clock speed, enhanced AVX support, or the healthy serving of AMD GameCache, the average gaming performance improvement over Zen and Zen+ is large and consistent.
Zen 2 has delivered and both the Ryzen 7 3700X and Ryzen 9 3900X look like extremely compelling options. The £320 eight-core, 65W chip trades blows with Intel's more expensive and more power-hungry i9-9900K in productivity tasks and AMD is outperforming the similarly-priced i7-9700K. Likewise, the £480 Ryzen 9 3900X and its twelve cores outperform the similarly-priced i9-9900K in productivity tasks and gives AMD's mainstream platform real ability to steal some of the HEDT market.
Suggesting that Ryzen 9 3900X delivers overall bang-for-buck would be an understatement.

The whole range of Ryzen 3000 CPUs can be found on Overclockers UK HERE.
Pros:
Superb productivity performance in multi-threaded and single-threaded workloads.
Excellent value compared to Intel competitors.
Manageable power consumption with excellent efficiency values.
Precision Boost 2 algorithm works very well.
Strong high-speed memory capability.
Native PCIe Gen 4.0 support.
Included RGB LED CPU cooler.
Potential backwards compatibility with 2-year-old X370-era motherboards.
Scalable bundle cost thanks to the broad AM4 platform.
Cons:
Gaming performance is still slower than Intel Coffee Lake at the ultra-high-end.
Platform cost is high due to expensive X570 motherboards.
Maximum frequency capability is limited compared to Intel, even when overclocking.
KitGuru says: AMD has delivered excellent performance, remarkable power efficiency, and an outstanding value proposition with the 7nm Zen 2-based Ryzen 7 3700X and Ryzen 9 3900X. Roll on the 16-core in September.