Cinebench
We used the 'CPU' test built into Cinebench R15 .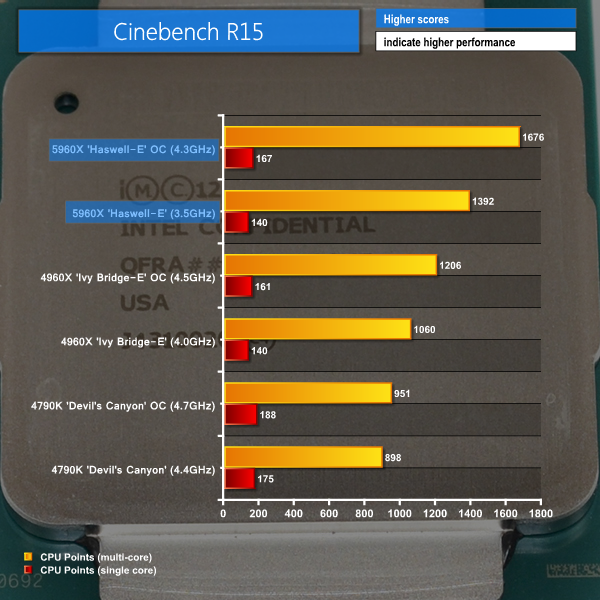 Super Pi
We used the 32M test in Super Pi to analyse single-threaded performance.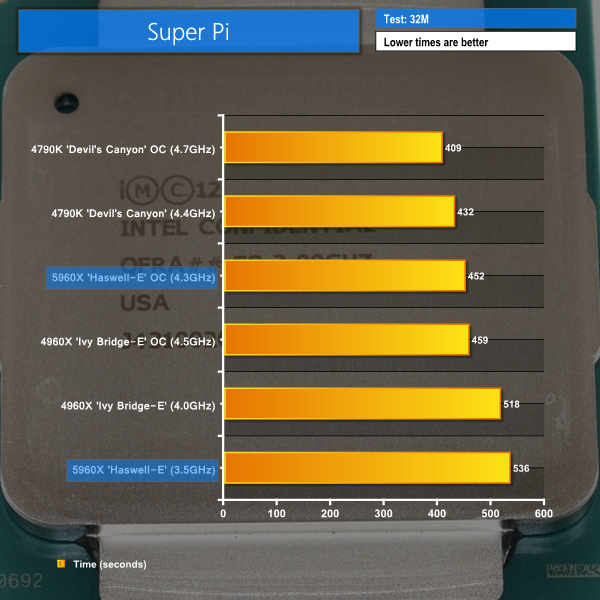 Handbrake Conversion
We measured the average frame rate achieved for a task of converting a 4.36GB 720P MKV movie to 720P MP4 format.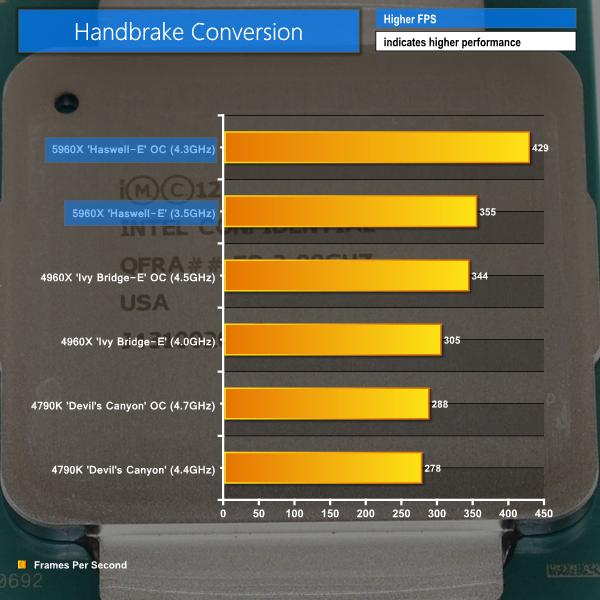 Starting off with the multi-threaded workloads applied by Cinebench and Handbrake, the eight-core 5960X takes a comprehensive lead in both tests. The stock-clocked HSW-E part is able to outperform Ivy Bridge-E's flagship at 4.5GHz.
Comparing stock-clocked performance of the 5960X and 4960X, the HSW-E part is 31% faster in Cinebench and better by 17% in Handbrake.
Handbrake has more performance to give; during our testing the 5960X's CPU utilisation struggled to reach the 100% mark that it does for other processors. This could be tied to a potential bug with sixteen active threads.
As anticipated, single core performance of the 3.5GHz CPU is limited. Super Pi's affinity for MHz sees the 5960X get confidently beaten by the 4960X and 4790K. Single-thread performance in Cinebench is also lacking in comparison to the highly-clocked 4790K.