Bioshock Infinite
We used the Bioshock Infinite demanding 'Ultra' setting and a 1920 x 1080 resolution to push today's gaming hardware. Our data was recorded using a section of the game, not the built-in benchmark.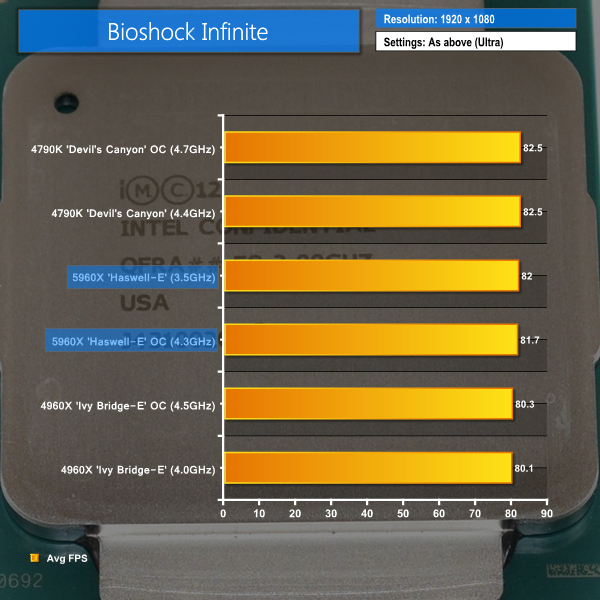 Metro: Last Light
We used a 1920 x 1080 resolution and the Metro: Last Light built-in benchmark set to 'High' quality to offer an intense challenge for the gaming hardware while also making playable frame rates a possibility.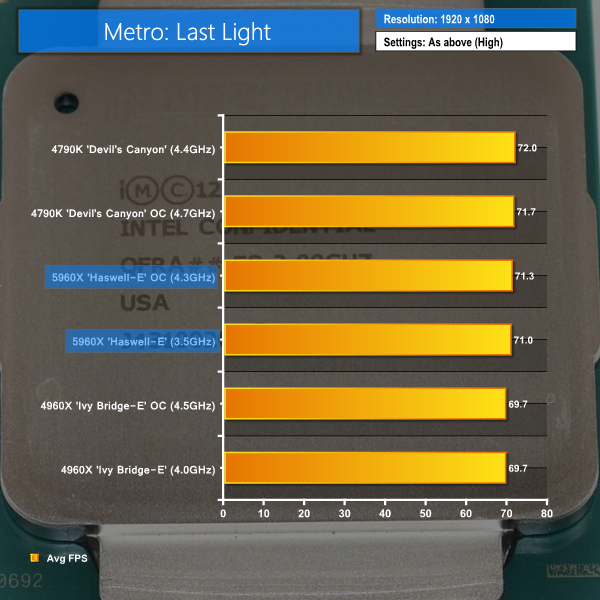 Tomb Raider
We used a 1920 x 1080 resolution and the Tomb Raider built-in benchmark set to 'Ultimate' quality.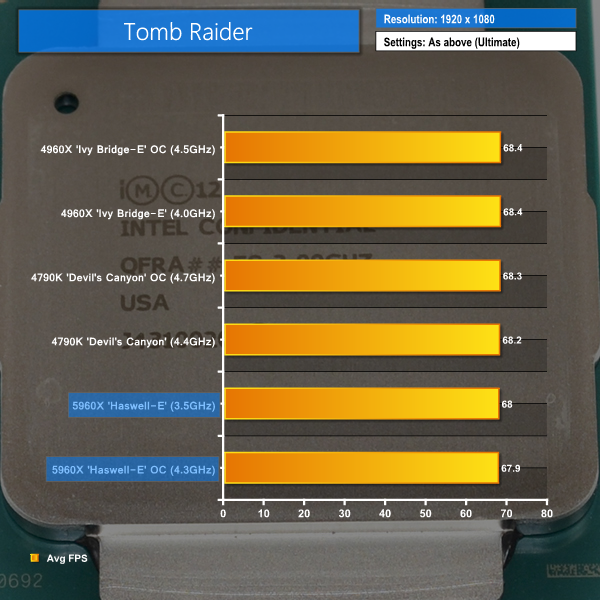 Gaming performance was never going to be a strength for Haswell-E. Even many of today's games show little improvement when moving up from a four-core Intel chip, and that point is only emphasised with a GPU-bound resolution.
While the 5960X doesn't take any gaming performance leads, it doesn't get left behind by the high-speed 4790K either. What did surprise us was the change (or general lack of) in benchmark scores when an 800MHz clock boost was applied.
Clearly our settings are limited by the graphics card, resolution, and game configuration. We are looking into better ways of outlining gaming performance differences between processors. The higher computational demands brought about by a 4K resolution may be a situation where the parts with higher core counts could shine. We don't believe in testing at 1024×768 (or less), because it is not even close to a 'real world' enthusiast gaming environment in 2014.