As developers of graphics processing units start to use high-bandwidth memory (HBM), manufacturers of graphics cards cease their ability to buy memory directly from DRAM makers. A good news is that Nvidia Corp. intends to buy second-gen HBM from two suppliers, which potentially means flexible pricing.
Nowadays manufacturers of graphics cards can buy GDDR5 memory from different manufacturers. However, when it comes to HBM, memory needs to be placed near the chip on a special silicon interposer, which means that a GPU developer has to buy DRAM chips, install them and test the "GPU package." Advanced Micro Devices buys HBM memory chips from SK Hynix to place it near its "Fiji" graphics processing unit and then sells the whole "package" to actual suppliers of graphics cards.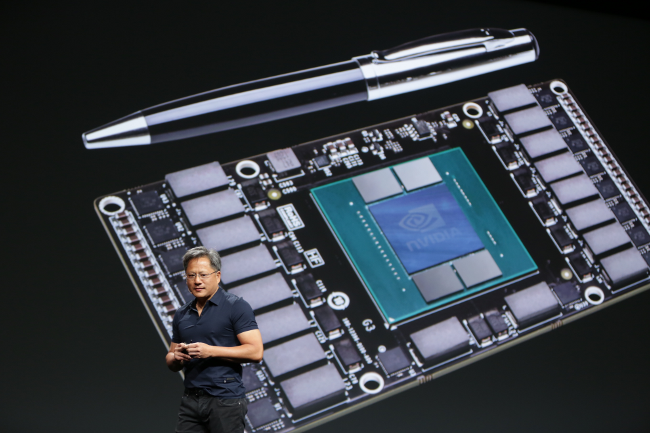 The first generation of HBM is manufactured only by SK Hynix. However, the second-generation HBM will be available from both Samsung Electronics and SK Hynix. As it appears, Nvidia will buy such memory from both makers for its "Pascal" GPUs, reports Business Korea. AMD is expected to do the same, yet it has not been confirmed.
Availability of HBM from two suppliers means lower prices, which is a good news for makers of graphics cards and the end user.
Nvidia did not comment on the news-story.
Discuss on our Facebook page, HERE.
KitGuru Says: In fact, both Nvidia and AMD (ATI Technologies, to be precise) used to report sales of both GPU and GDDR memory back in the mid-2000s. Actual manufacturers of graphics cards, such as Asustek Computer, Gigabyte Technology and Sapphire Technology, then managed to persuade GPU developers to sell GPUs without memory. Nowadays, apparently, it all comes back.