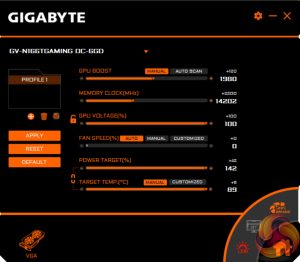 For overclocking, we used Gigabyte's Aorus Master utility. We managed an extra +120MHz to the GPU core and +1100MHz (2200MHz effective) to the memory.
3DMark and games testing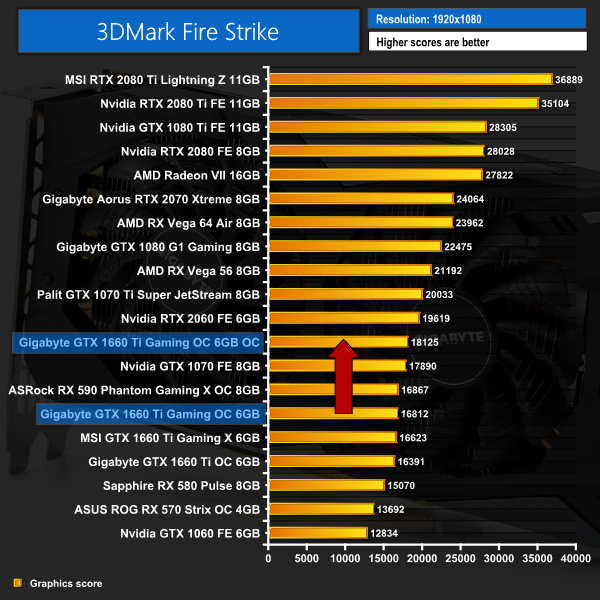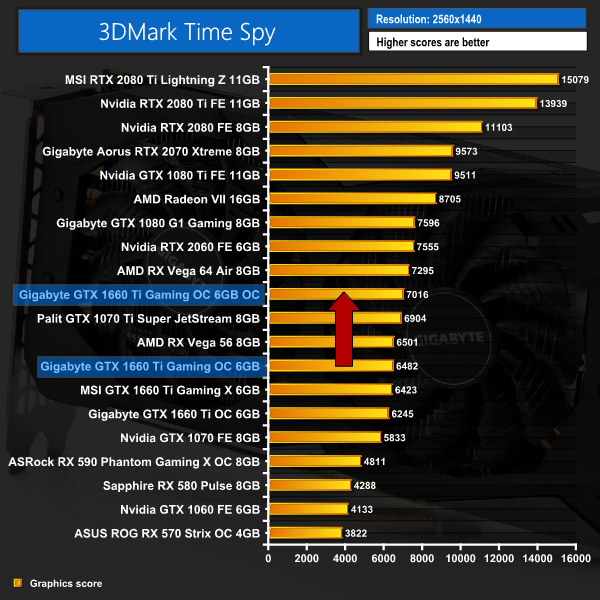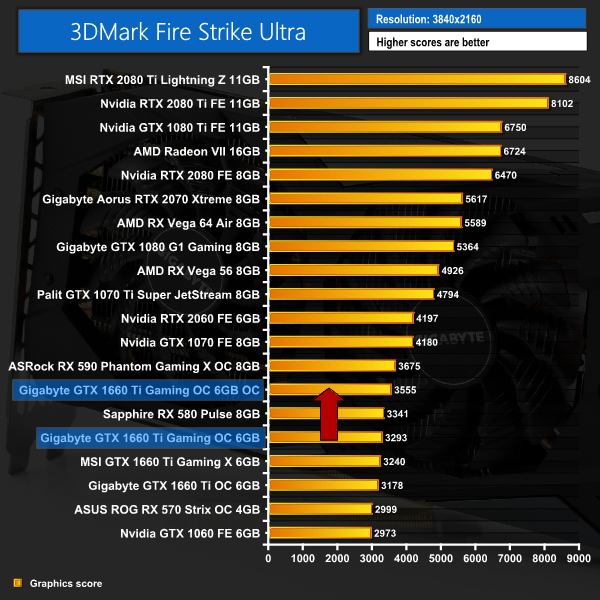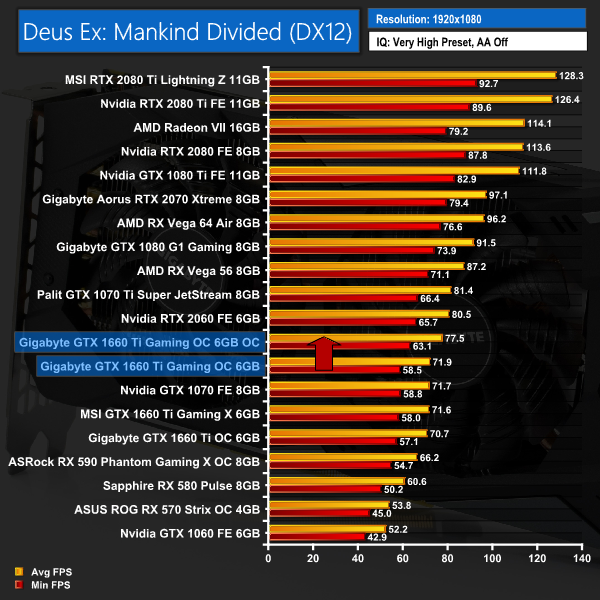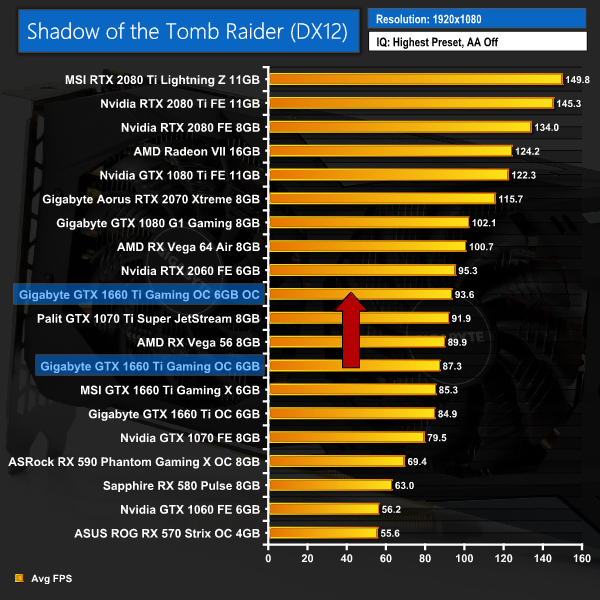 This overclock brought us some decent gains. Our Fire Strike score increased by 8%, breaking past the 18K mark, and the card performed just 1.5FPS slower than RTX 2060 in Shadow of the Tomb Raider.
Average clock speed under load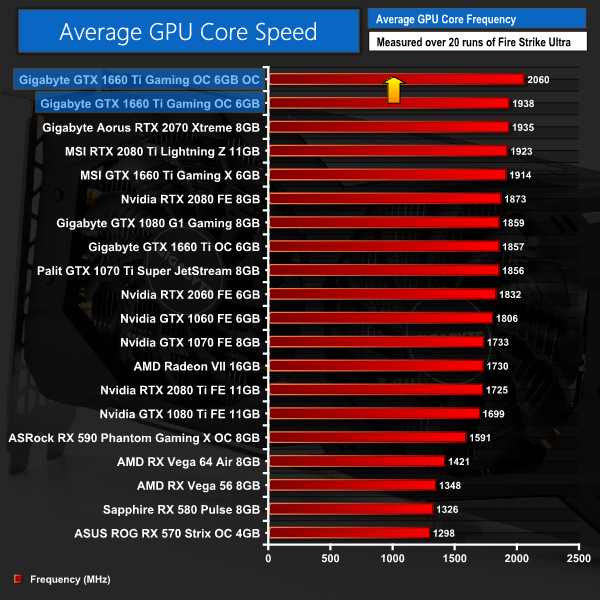 This performance increase is due to our clock speed averaging 2060MHz with the overclock applied. This is the highest frequency I've seen from any GTX 1660 Ti so far – how much of that is down to the silicon lottery vs the actual card itself is hard to say, but it is impressive nonetheless.