With this being our third GTX 1660 Ti review since launch day, I would go as far to say that the Gigabyte GTX 1660 Ti Gaming OC 6G is the best card of the series that we have reviewed so far.
It has a lot in common with Gigabyte's cheaper 1660 Ti OC 6G card we reviewed at the beginning of the month – it is essentially the same card, but with a triple-fan cooler (instead of dual-fan) and with an increased factory overclock. It may not sound like much of an improvement, but it definitely helps.
That's because the TU116 GPU doesn't need much in the way of cooling, so when you stick a triple-fan cooler on top of it, you get excellent results – we saw the GPU core peak at just 62C, while noise levels barely exceeded 38dB.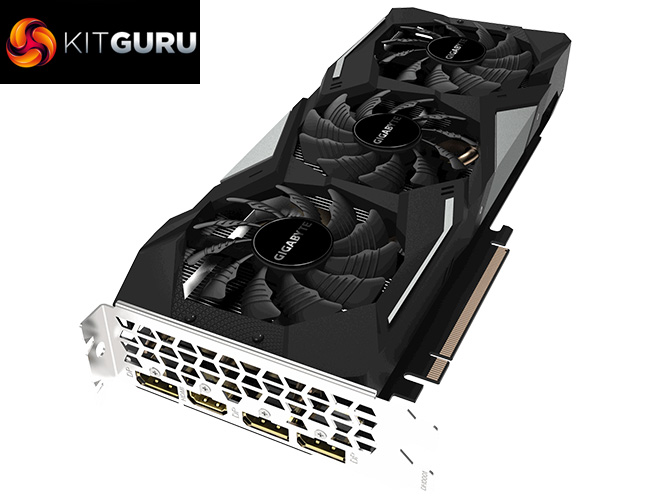 We also saw this card produce the highest sustained frequency from any GTX 1660 Ti so far, with an average core clock of 1938MHz under load – which is about 25MHz faster than MSI's Gaming X card we reviewed for launch day.
In the real world, however, performance between all three GTX 1660 Tis we have reviewed so far is very, very close. At 1080p, for instance, this Gaming OC 6G outperformed the slower-clocked OC 6G by no more than 2.4FPS – or just 2% on average. In many cases, the performance difference was less than a single frame – so you'd never know the difference between the two when gaming.
This Gaming OC 6G did overclock very well, however, with our card running at 2060MHz – the best result we have seen from any 1660 Ti so far. A lot of this does come down to the silicon lottery, but Gigabyte's effective cooler is definitely playing a part in keeping thermals in check, thus allowing clock speed to remain high.
Even then, it is still my opinion that Gigabyte's cheaper, and admittedly more basic, 1660 Ti OC 6G is the better buy. That card costs £269, whereas this Gaming OC 6G model comes in at £299, making it one of the more expensive 1660 Ti cards on the market. That means it is priced above Vega 56, with dual-fan partner cards currently retailing for £279.
Yes, the Gaming OC 6G is objectively very good – it is very cool, very quiet, and also very fast out of the box. That being said, GTX 1660 Ti is very much a value card – so when you add an extra 15% to the MSRP it becomes hard to justify, especially when the real-world performance difference is barely 2%. So as of now, I will say this is the best GTX 1660 Ti partner card I have reviewed so far. The card I think you should buy, however, is still the cheaper GTX 1660 Ti OC 6G.

You can buy the Gaming OC 6G from Overclockers UK for £299.99 HERE
Pros
Fastest GTX 1660 Ti yet.
Very cool.
Very quiet.
Overclocked to 2060MHz – our best result so far.
Colour neutral design.
Cons
Price represents a 15% increase over the £259 MSRP.
Gigabyte's own OC 6G model is £30 cheaper and performs essentially the same.
KitGuru says: It is the best GTX 1660 Ti card we have reviewed so far. For a value-oriented product, however, GTX 1660 Ti is most appealing when cards are priced as close to MSRP as possible.