Watch Dogs: Legion is a 2020 action-adventure game published by Ubisoft and developed by its Toronto studio. It is the third instalment in the Watch Dogs series, and the sequel to 2016's Watch Dogs 2. Legion was released on October 29, 2020 for Microsoft Windows, PlayStation 4, Xbox One, and Stadia. (Wikipedia).
Engine: Disrupt. We test using the Ultra preset, DX12 API.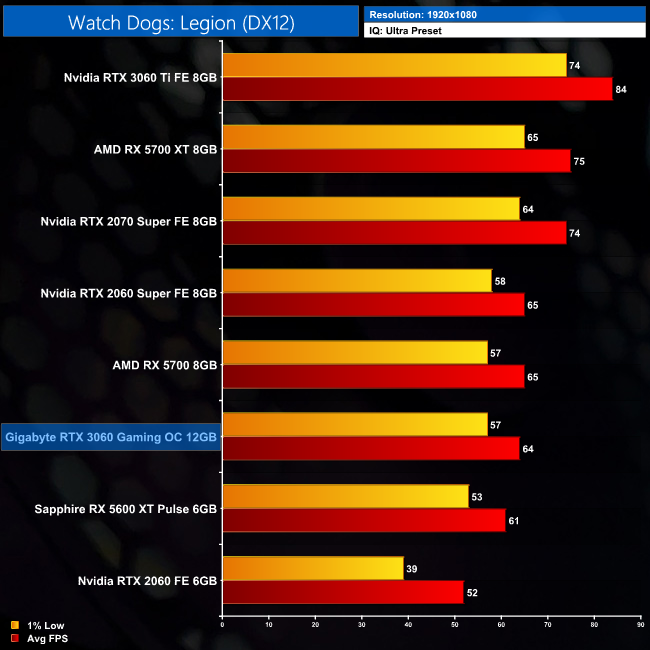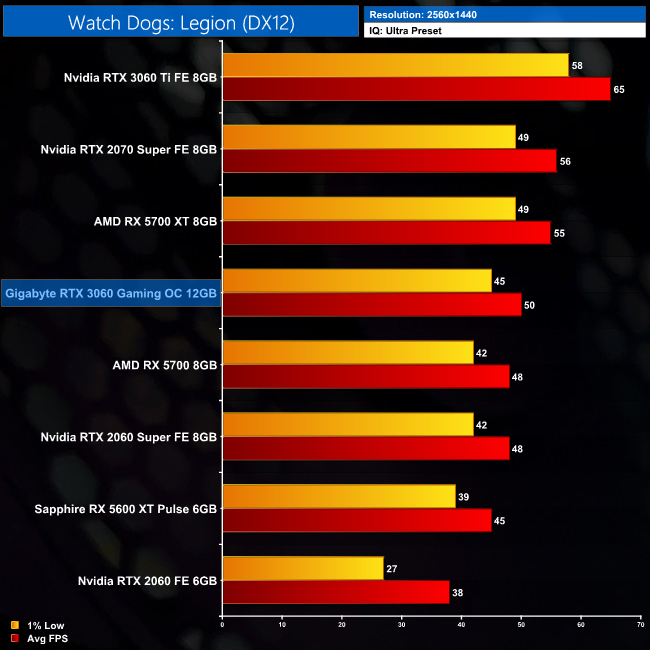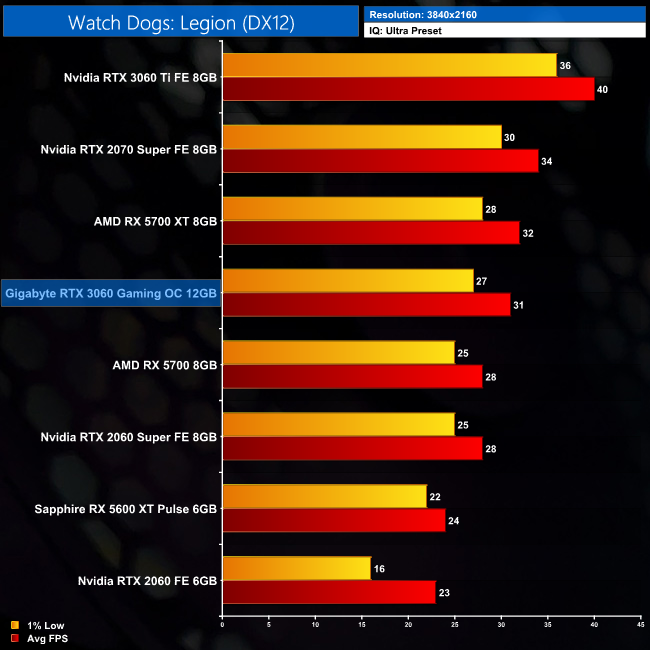 Our final game of the day is Watch Dogs: Legion. The results are fascinating here, as at 1080p the RTX 3060 gets pumped by the RX 5700 XT, coming in 15% slower. It's also just behind the RX 5700, and remember this is an Nvidia-sponsored title.
At 1440p, the RTX 3060 does catch up somewhat, but it's still 9% slower than the RX 5700 XT. Versus the RTX 2060, however, we're looking at a 32% gen-on-gen improvement, the biggest difference between the two GPUs across all of our games at 1440p.