For our temperature testing, we measure the peak GPU core temperature under load, as well as the GPU temperature with the card idling on the desktop. A reading under load comes from running the 3DMark Fire Strike Ultra stress test 20 times. An idle reading comes after leaving the system on the Windows desktop for 30 minutes.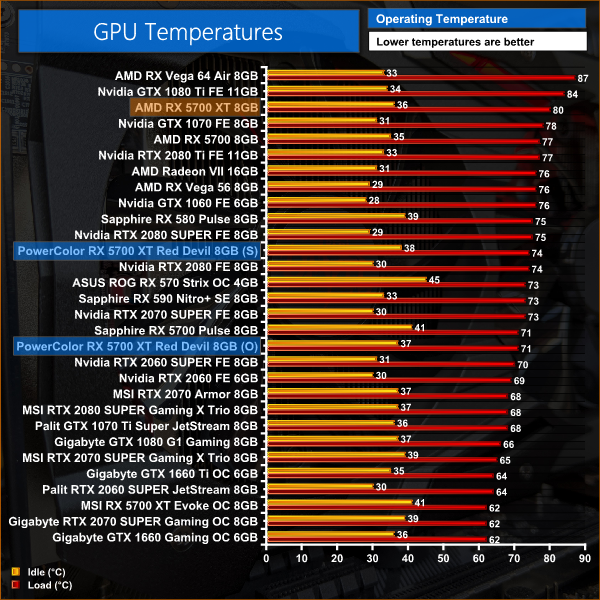 Furthering our look at the dual-BIOS functionality, with the default OC BIOS we can see a 9 degree reduction in temperatures over the reference design, a great result for PowerColor. Things don't get much worse when switching to the Silent BIOS either, with just a 3C increase to temperatures. This is due to the card downclocking when in the Silent BIOS mode – if it ran as fast as it did in OC mode, but with its less aggressive fan curve, temperatures would be much higher.

The above thermal images were taken with the card using the OC BIOS, and clearly there is nothing to worry about, with hot spots on the side and rear of the card hovering around the 65C mark.