3DMark:
To test the Core X, we ran three different sets of benchmarks: first, we tested using the Blade Stealth's integrated Intel HD 620 graphics, to give a baseline level of performance. Next, we tested with the GTX 1080 Ti attached to the laptop, using the laptop's in-built screen. After that, we again tested with the GTX 1080 Ti in the Core X, but using an external monitor this time.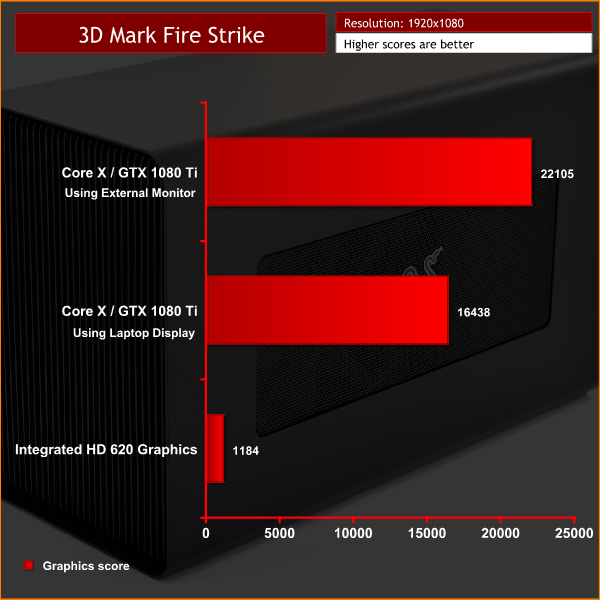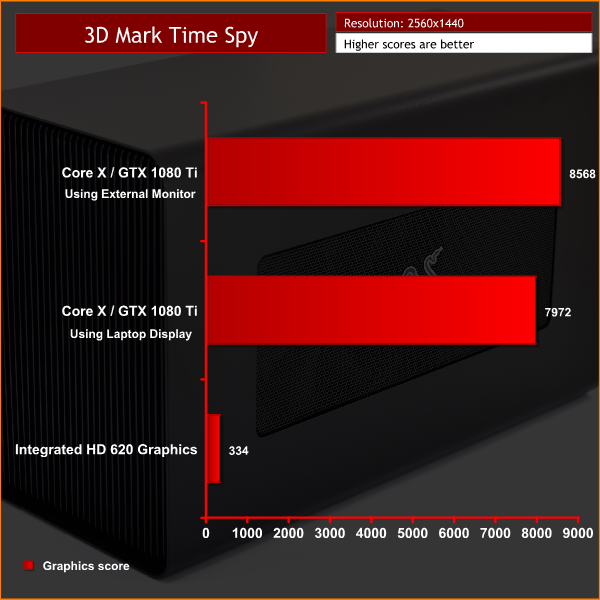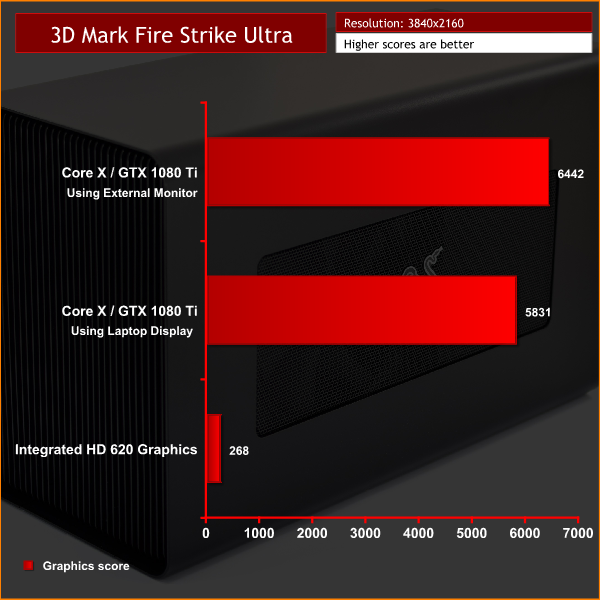 Initial impressions are positive for the Core X. We all know that a GTX 1080 Ti is multiple times faster than Intel HD graphics, and even over 4 PCIe lanes the difference is huge. The benefit to using an external monitor is also apparent – the gap is almost 6000 points in the 1080p Fire Strike test.
To give these figures some context, the Core X with GTX 1080 Ti connected to an external monitor scores roughly the same as a GTX 1080 installed in a proper desktop system – so it is not a bad result at all considering it is only connected by a Thunderbolt 3 cable, utilising 4 PCIe lanes.