Games:
For our games testing, we ran through four different titles using the Core X and our GTX 1080 Ti. When using the Core X, we had the image quality set to the 'very high' preset, but for the testing with Intel's HD graphics, we had to use 'low' image quality settings – and you will see why.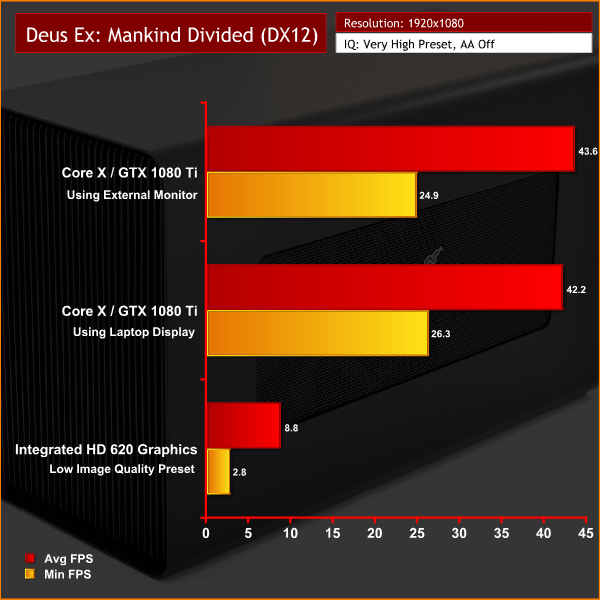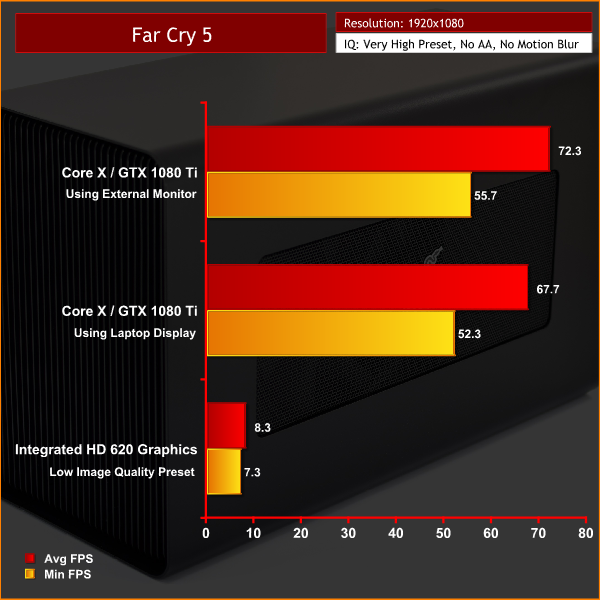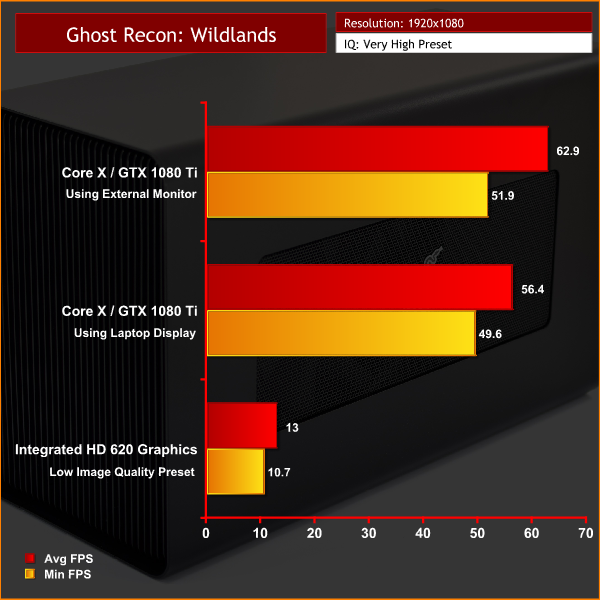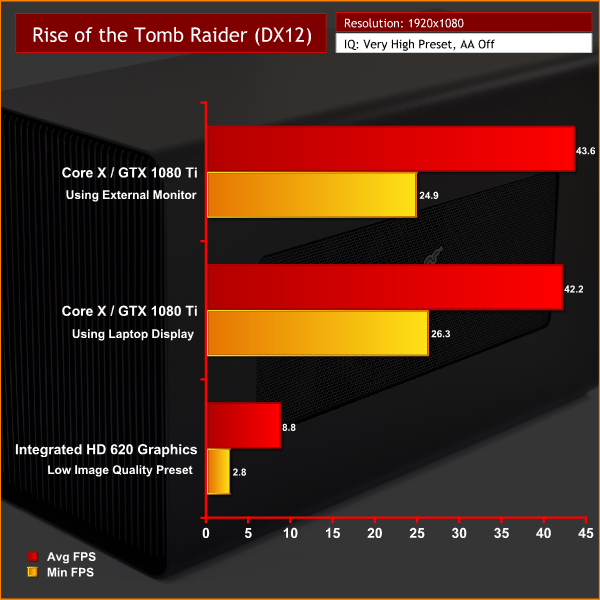 Across the four titles played, a Core X and GTX 1080 Ti provides very playable frame rates at 1080p. Those of you who have tried to game using Intel HD graphics will know it is a hopeless task – even with the lowest possible image quality settings used. The Core X is quite a step up in that regard.
The benefits to using an external monitor again show themselves – the margin varies per game, but the difference is over 6 FPS in Ghost Recon: Wildlands, and nearly 5 FPS in Far Cry 5.